Geelong
Geelong - she's got it all
Geelong! City, country, coastline, bay...the grand dame of the Bellarine and gorgeous gateway to the Great Ocean Road.
Families, romance, river...arts, culture...even the fanfare of football fever. History, heritage, hospitality and hometown feel. Business, beauty, basking, boating...the blissful Barwon winding and weaving its way through this simply stunning city.
Collect the kids and frolic in the bayside children's pool. Wander on the waterfront. The sparkle of the sun, the soothing sophistication and spirit of the sea, the divine delights of stunning shops and superb and chic alfresco eateries along Pakington Street.
Prance along the pier; bicycle along the Barwon, caravan or cabin at the tourist park. Or, for a more indulging experience, reside with the refined option and stay a night or two at the Haymarket Boutique Hotel; fine linen and fixtures, antique and heritage detail at every turn. There's a plethora of perfectly priced and appointed hotels too.
National trust listed buildings abound. Visit the old bluestone Australian Wool Museum - telling the true tales of our golden fleece! Journey to the internationally acclaimed Geelong Art Gallery and feast your eyes on a premier collection including Drysdales, Von Guerards, Fred Williams and McCubbins.
Attractions
All Ford Day
Australian International Airshow
Barwon Grange
Barwon River
Bellarine Rail Trail
Botanic Gardens
Cadel Evans Great Ocean Road Race
Eastern Beach
Festival of Sails
Geelong Gallery
Geelong Highland Gathering
Geelong Museum of Motoring & Industry
Geelong New Year Waterfront Festival
Geelong Performing Arts Centre
Great Australian Beer Festival
Motor City Music Festival
Narana Creations
National Wool Museum
Pako Festa
Royal Geelong Show
Simonds Stadium
Steampacket Gardens
You Yangs Regional Park
Nearby
More about Geelong (from Travel Victoria)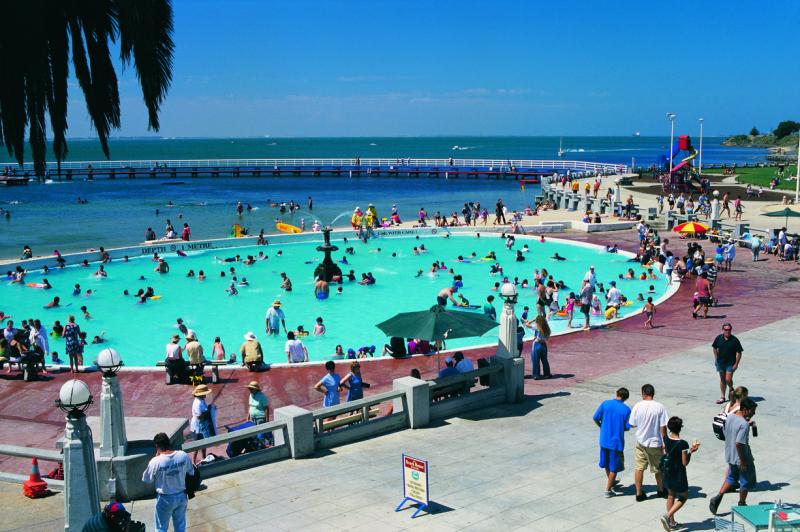 Wading pool and swimming enclosure at Eastern Beach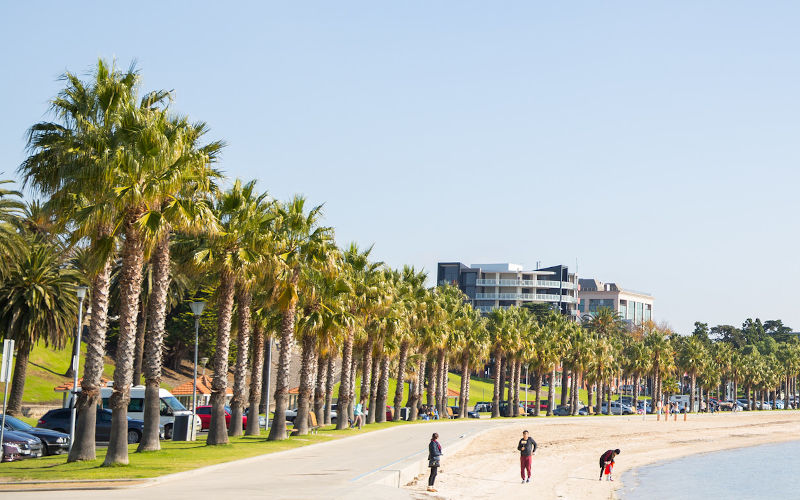 Cunningham Pier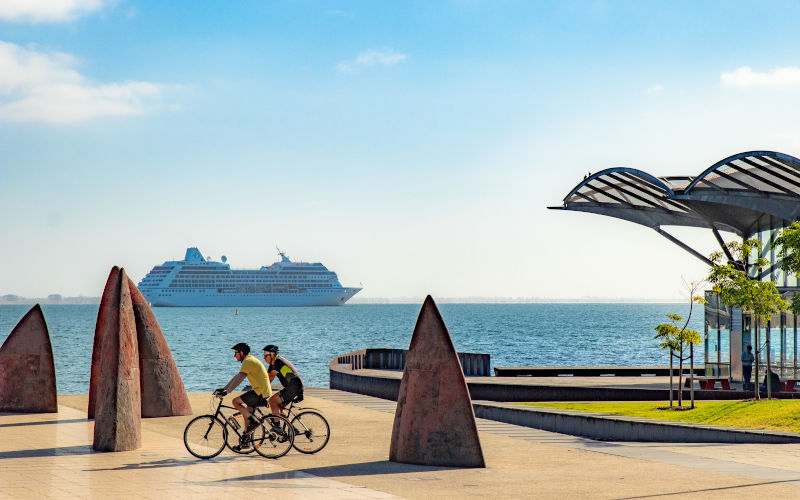 Marina, Geelong waterfront