Queenscliff
Tour back in time to iconic Queenscliff
Graced with a dazzling selection of old guesthouses and hotels, heritage listed hideaways and a host of hospitable houses. The ornate intricacies of the Victorian era await! Wrought iron balconies overlooking the bay, stylish apartments and seaside vans. Treat yourself to the regal splendour of The Queenscliff Hotel with scooping verandahs, exquisite stained glass, potted palms and the crisp geometry of mosaic parquetry floors. Dine at Athelstane's or enjoy the free and frank energy of the Esplanade Hotel. Panoramic views, the pier, panache and pure paradise...and all a moment from Melbourne.
Head out to sea with a fishing charter and plumb the deep-sea depths for kingfish, salmon and the feisty and frenetic Southern Bluefin tuna.
Bound up to the Black Lighthouse, or better still, take the bike! There's the Maritime Museum at Wharf Street, the tinkle of the moored boats down at the marina. Don't forget a visit to the state's premier historic military fort; great old guardian of Port Phillip.
There are jetties and piers for all and one. Sun, sand, smooth afternoons and the simmer of seafood. And from here you can ride the waves with the Port Phillip dolphins...departures from Queenscliff daily. Eco-tourism at its absolute best!
Attractions
Bellarine Rail Trail
Bellarine Railway
Citizens Park
Fort Queenscliff
Marine Discovery Centre
Port Phillip Heads Marine National Park
Queenscliffe Historical Museum
Queenscliff Harbour and lookout tower
Queenscliff Lighthouse
Queenscliff Maritime Museum
Queenscliff Music Festival
Queenscliff Pier
Salt Contemporary Art Gallery
Seaview Gallery
Shortlands Bluff
Nearby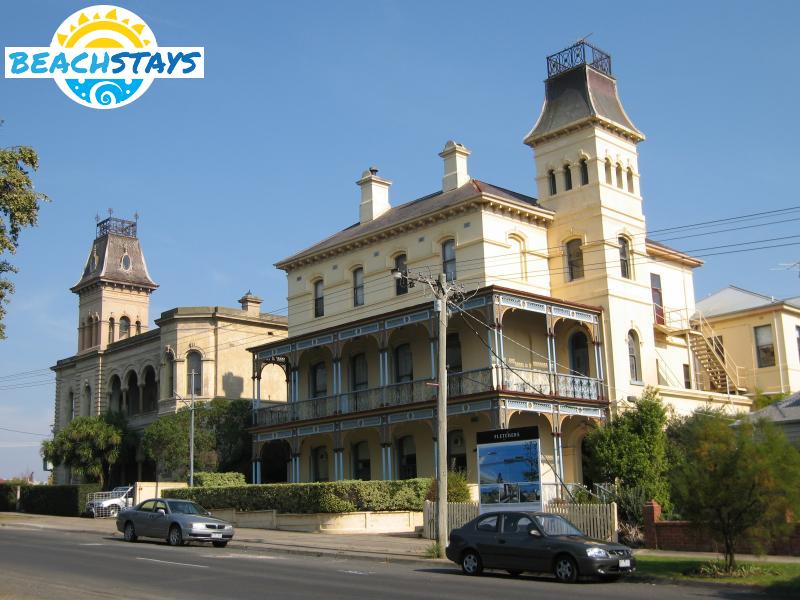 Ozone Hotel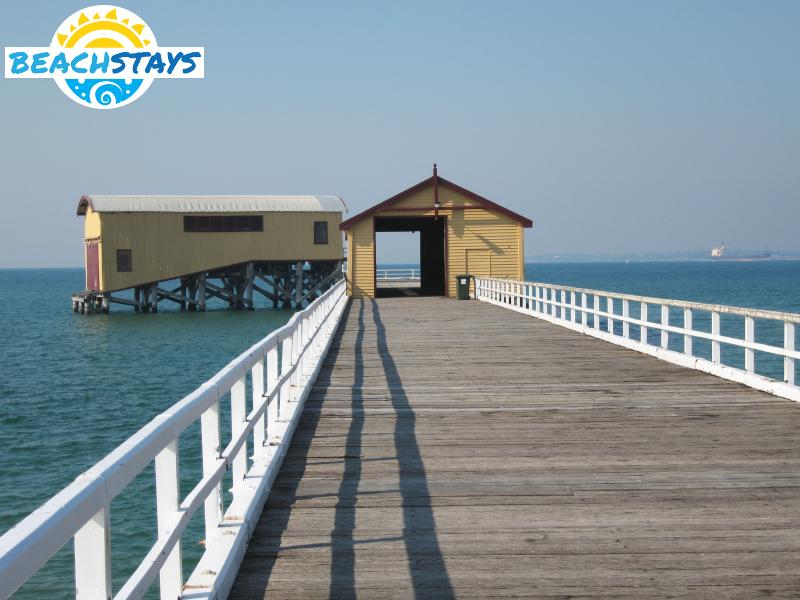 Queenscliff Pier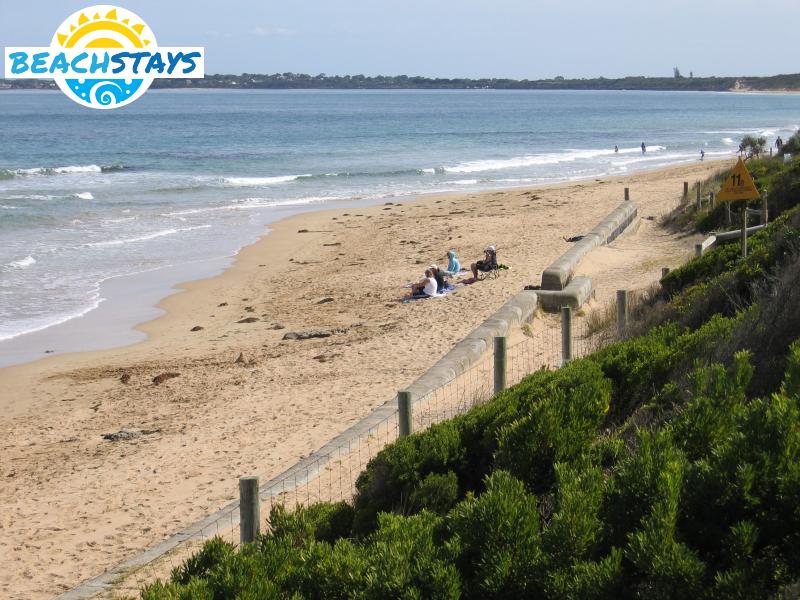 Beach at Shortlands Bluff