Portarlington
Pretty Portarlington
Hire a tinnie or cast a throw line from the beach, sand between your toes. Wander Newcombe Street lined with wisping eucalypts. Grab those fish and chips form the Port Pier Cafe and make your way across to its boardwalk, where you can settle in and survey the cityscape of Melbourne in the hazy distance across Port Phillip.
Comfortable, cosy, calm and quiet, feast your eyes on the enduring facade of the Grand Hotel! And if you love mussels, this is the town for you. Succulent and salty, these can be bought fresh and just harvested from any number of outlets around this enduring little town. For a hint of local history, take a tour of the lovingly restored Portarlington Mill, staffed by volunteers who offer their time with typical Portarlington panache and pleasure.
There's B&B style accommodation and a choice of tourist parks right on the fabulous foreshore. You can keep a convenient eye on the kids from the caravan door.
Portarlington is pretty, pretty good...and it's waiting for you.
Attractions
National Celtic Festival
Portarlington Mill
Portarlington Miniature Railway
Portarlington Mussel Festival
Nearby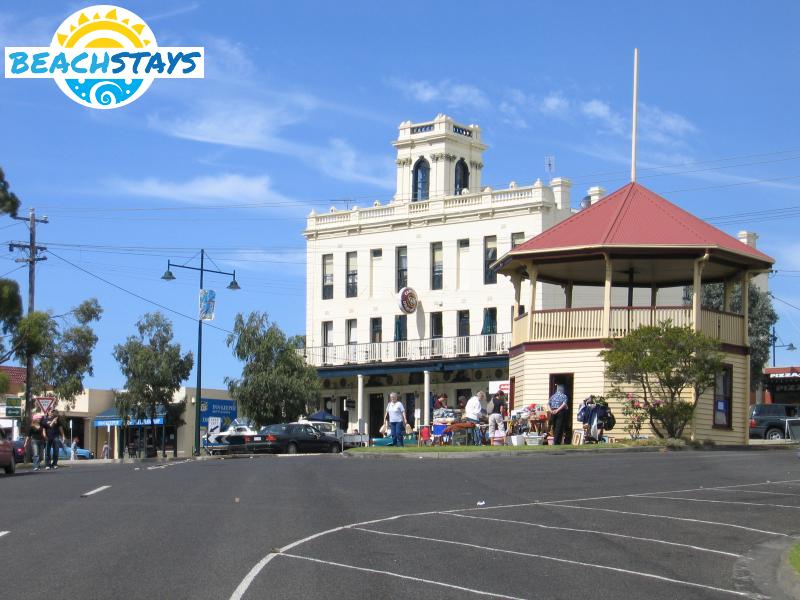 Grand Hotel and rotunda, Newcombe Street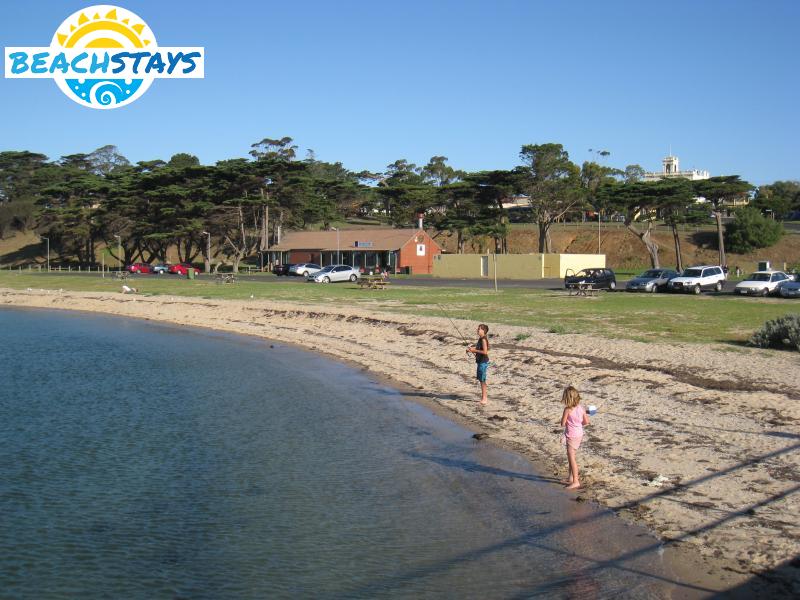 Beach at Portarlington Pier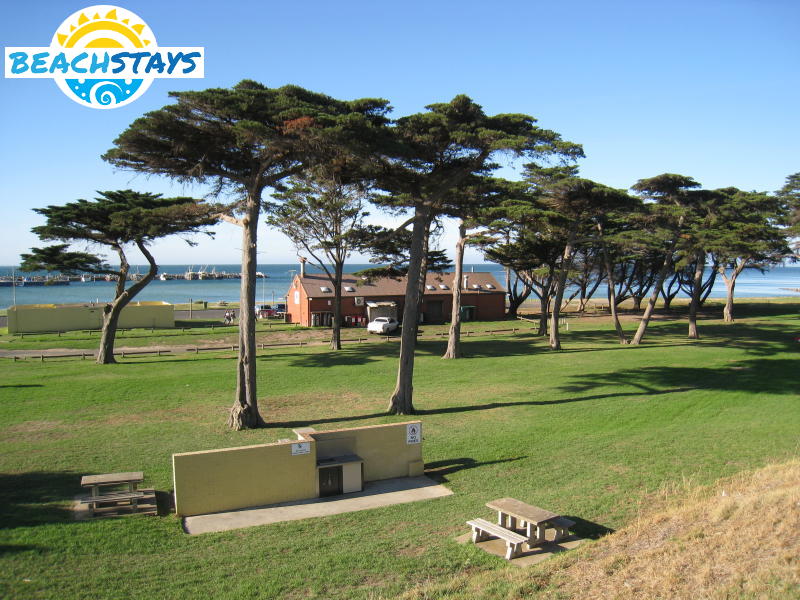 Foreshore gardens near Portarlington Pier