Dolphin swims
Intelligent, curious and playful, dolphins are one of the most fascinating of all marine creatures.
Head to the pristine waters at the southern end of Port Phillip around Portsea and Queenscliff. Either catch a glimpse of them from the shore, hop aboard a sightseeing cruise to get a closer look, or join a dolphin swim tour where you can snorkel alongside the bay's resident dolphins.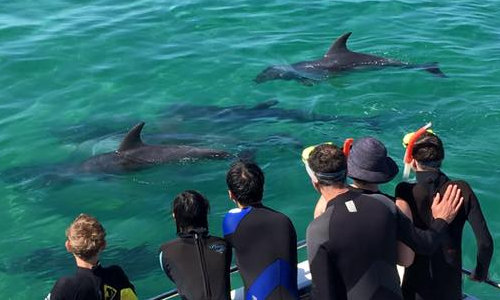 Moonraker Dolphin Swims
Share the underwater world of dolphins on this exciting adventure which departs from Sorrento. You will be taken out in a luxury purpose-built boat to Chinaman's Hat where dolphins will circle swimmers and show off.
Visit website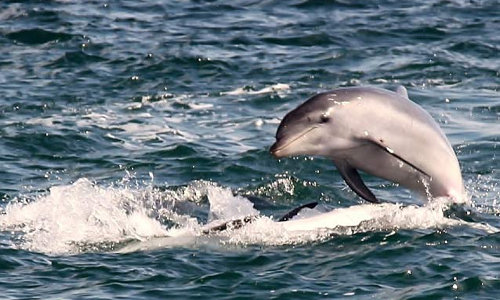 Polperro Dolphin Swims
An amazing marine experience awaits those joining Polperro on their award-winning dolphin swims from Sorrento. A crew of dolphin experts will take you on the bay in a fully-equipped vessel where you can observe and swim with wild bottlenose dolphins.
Visit website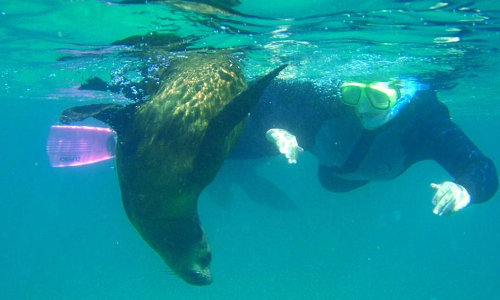 See All Dolphin Swims
Head out on a timber vessel from Queenscliff and start with a snorkel at Popes Eye where you will see colourful fish and marine life. Then cruise to Chinaman's Hat where patient instructors will guide you on an interactive dolphin swim experience.
Visit website