Portsea
Portsea - a perfect paradise
The magnificence of Portsea on the Mornington Peninsula is unsurpassable. Portsea has it all. Playground for the elite and famous, with the smooth calm of the bay beaches through to the ruggedness of the windswept waves crashing in, surfside, from Bass Strait.
It's fabulous, relaxed and full of surprises from the diverse flora and fauna and fortifications at Point Nepean National Park, through to the great Oz energy of the Portsea Pub and the summer iron man competitions.
Up-market luxury and exclusive accommodation through to a simpler functional style is on offer to suit your budget. Treat yourself to a pampering day spa session and resort style living or swim and scuba with the dolphins, seals and sea-dragons. Tee off for a leisurely round of golf with friends at Portsea's world class course.
If a truly quieter pace is more your style, explore the manicured parks and gardens and the spectacular historic mansions before heading off for fine dining.
Attractions
London Bridge
Mornington Peninsula National Park
Point Nepean National Park
Port Phillip Heads Marine National Park
Portsea Pier
Portsea Swim Classic
Nearby
More about Portsea (from Travel Victoria)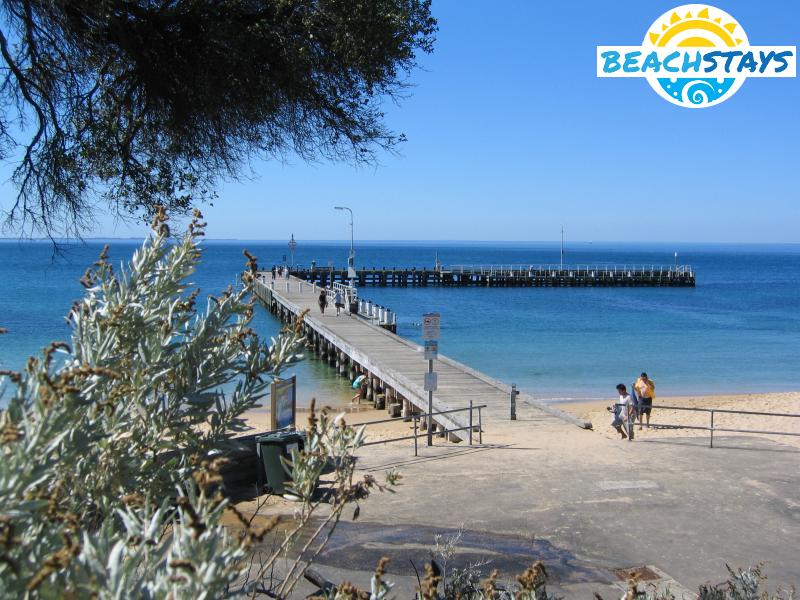 Portsea Pier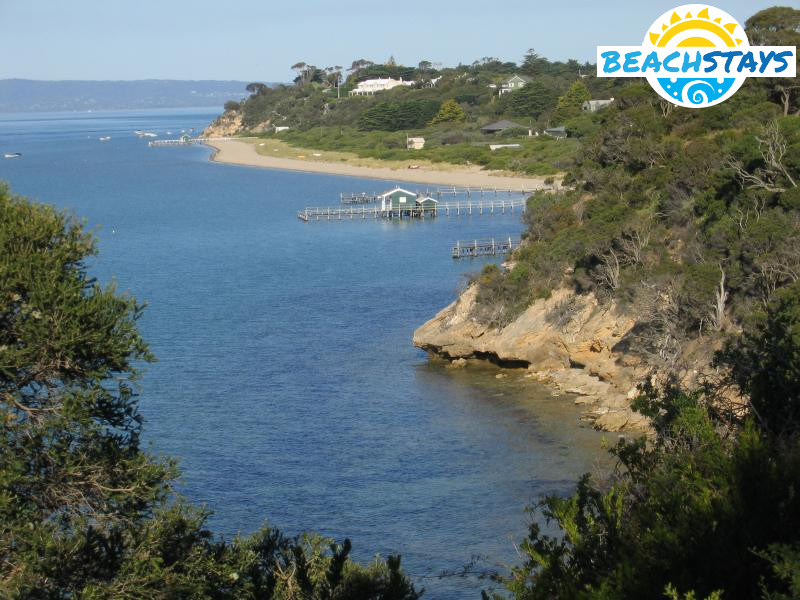 View from Point Franklin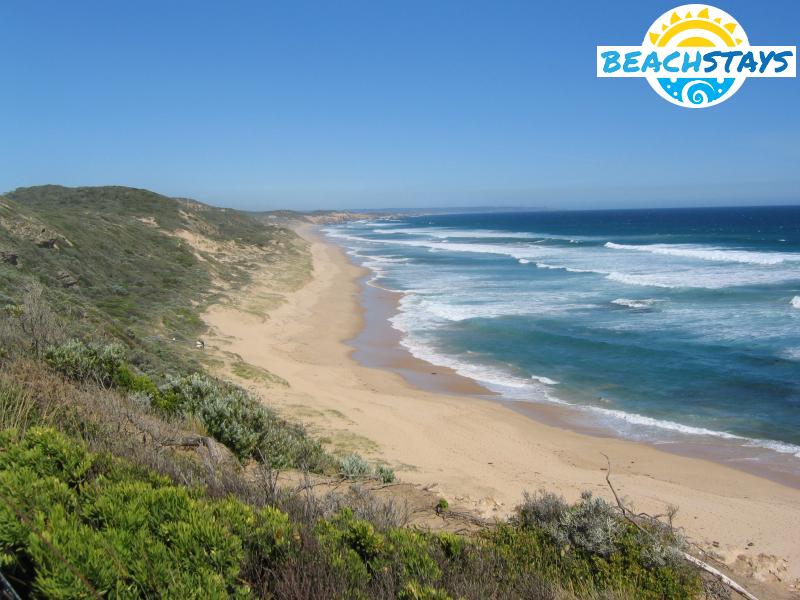 Portsea Surf Beach