Whale watching
There are more than 20 species of whales that either live in or migrate through Victorian waters.
One of the best places to see whales from the land is Logans Beach at Warrnambool where viewing platforms are provided that overlook the ocean. Between June and October, visitors can observe southern right whales as they migrate to the area's calm waters to give birth to young.
Portland is also an excellent place for whale watching. During winter and early spring, the southern right whales can be viewed from the town's breakwater and many clifftop areas. The bay at Cape Bridgewater is also a good spot to see whales as they enter the bay. During summer, the blue whales can be seen from viewing platforms at Cape Nelson Lighthouse and also at the blowholes at Cape Bridgewater.
If you prefer to view whales while out at sea, take a seasonal whale watching cruise or a scenic flight over the ocean from a number of locations on the Victorian coast.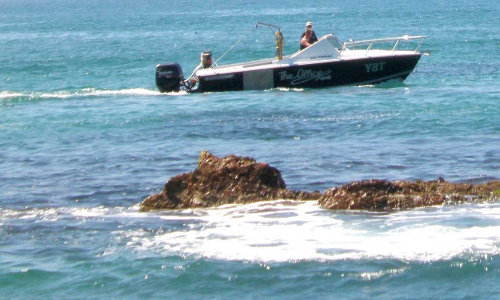 Mallacoota Fishing Charters & Tours
Depart from Mallacoota on a seasonal whale watching tour via the Gabo Island seal colony. Humpback whales are usually seen between June and November as they migrate between northern Australia and the cooler waters of the Antarctic.
Visit website
Portland Fishing Charters
Private whale watching cruises are available from Portland where you can also see seals, penguins and sea birds. Blue whales can usually be seen between November and March, while southern right whales are typically viewed during the winter and early spring.
Visit website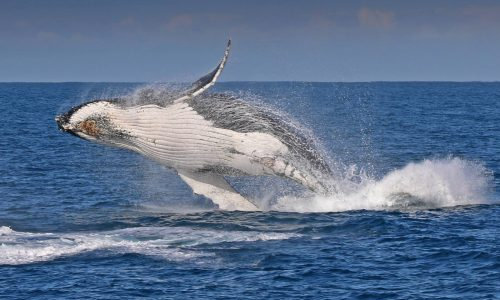 Wildlife Coast Cruises
Join Wildlife Coast Cruises for a winter whale watching cruise during the annual migration of the majestic southern whales. Departing from Cowes, the cruise circumnavigates Phillip Island with a visit to Sea Rocks.
Visit website