Warrnambool
Coast, culture, comfort and class in Warrnambool
All the sophistication of the city and the serenity of the seaside. Watch the southern right whales nursing from the famed viewing platform at Logan's Beach. Cycle or stroll the 5 kilometre Warrnambool promenade that carves through the salt-scrubbed coastal flora of this splendid region.
The children will love the massive Lake Pertobe Adventure Playground with its mammoth, magical maze! Take them on a tour back in time to the Flagstaff Hill Maritime Village filled with relics and treasures and troves from a bygone day.
Overflowing with style and culture, Warrnambool has no less than 7 galleries and a fantastic May racing carnival for that equine lover! Cast a fly line into the placid ponding waters of The Merri River, for that elusive brown trout!
Sumptuous food, local produce, coastal cafes and the tree-lined glory of a timeless and tasteful town. And who can forget the state-of-the-art Foreshore Pavilion with its ritzy eatery overlooking the breakwater, Middle Island and Lady Bay.
Attractions
Bay of Islands Coastal Park
Botanic Gardens
Cheese World
Flagstaff Hill
Fun4Kids Childrens Festival
Hopkins River
Lake Pertobe
Lighthouse Theatre
Logans Beach
Port Fairy to Warrnambool Rail Trail
Tarerer Festival
Tower Hill State Game Reserve
Warrnambool Art Gallery
Warrnambool Entertainment Centre
Warrnambool Show
Nearby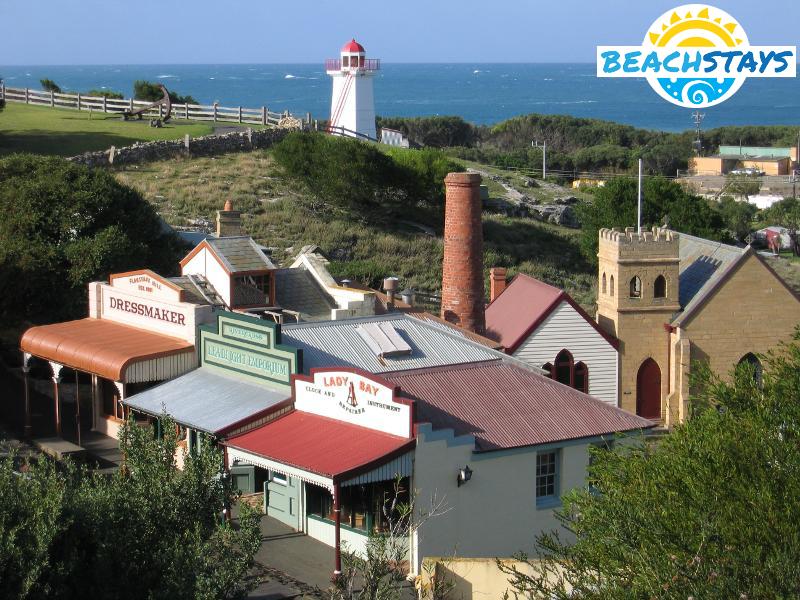 Flagstaff Hill Maritime Village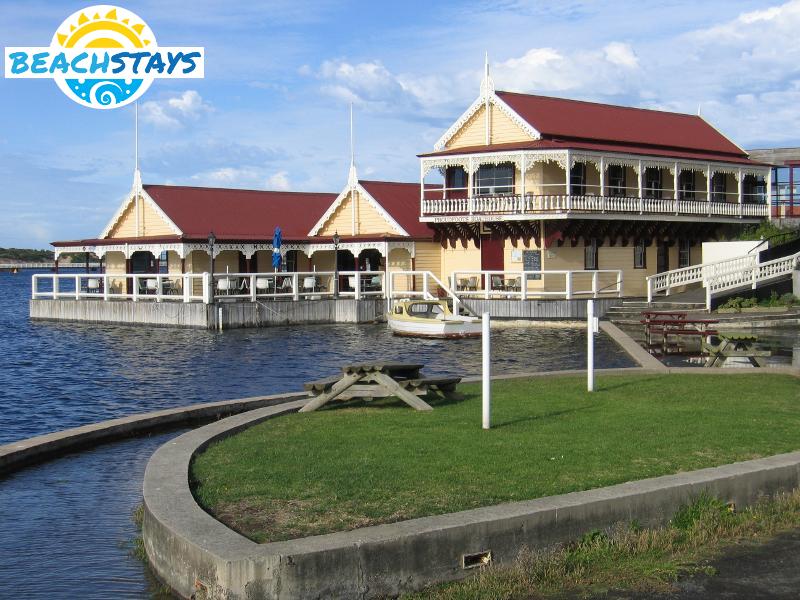 Proudfoots Boat House on the Hopkins River
Beach at Lady Bay