Port Campbell
Port Campbell - a "to die for" destination
Simply breathtaking...as you lull back and lunch beneath the strapping pines, at the edge of the cove opposite Main Street. This is the truly favoured base to visit the world renowned Twelve Apostles and its marine park - etched into our minds like stoic sentinels guarding the rugged limestone coast. Gaze at the little penguins in the nests and caves below the Apostles at dusk and dawn!
Take a heli-tour along the sea-line and let your spirits soar like the short-tailed shearwaters that nest here in summer. Snorkel or scuba through the limestone caverns and karsts and the sublime kelp forests of the Arches Marine Sanctuary. Delight in the daintiness of the famous weedy seadragon.
Wander through the magic little town with its local displays and funky creations. There's five star dining through to fish and chips, or pier fishing with the old hand-line and bait. Stunning holiday houses and boutique accommodation through to that Aussie favourite - the trusty tourist park. If you're really in the mood there are walks aplenty, and don't miss the sheer grandeur and glory of Loch Ard Gorge and Gibsons Steps.
Port Campbell - consummate perfection.
Attractions
12 Apostles
Great Ocean Walk
Loch Ard Gorge
Port Campbell Bay
Port Campbell National Park
Nearby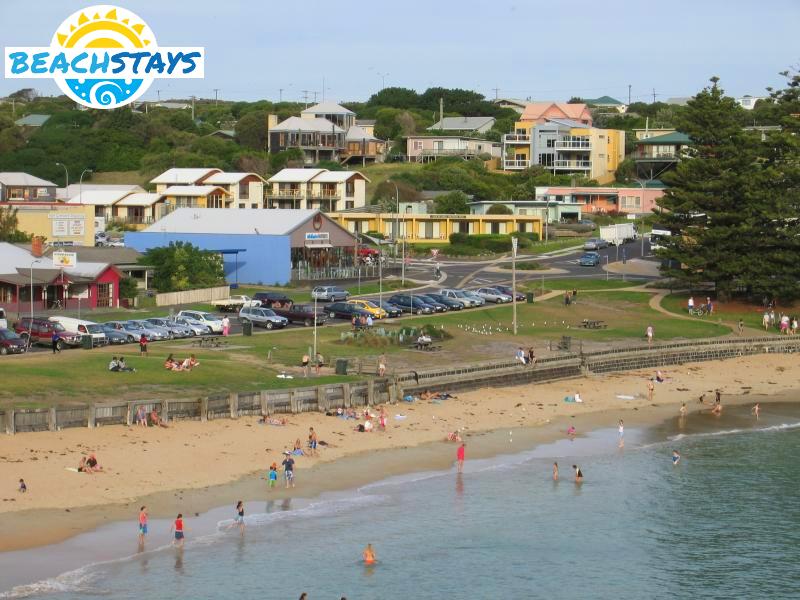 The town overlooking Port Campbell Bay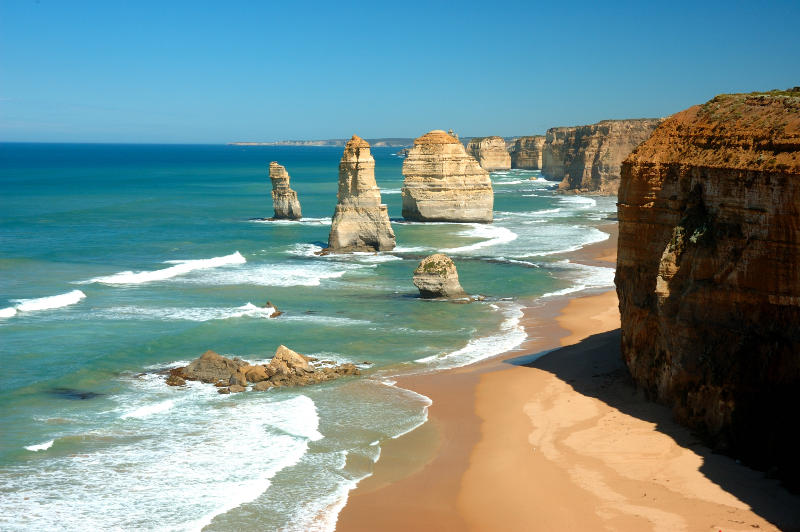 12 Apostles
Elephant Rock and Island Arch