Cape Otway
Cape Otway - a famous lighthouse and brilliance beyond
Of course there's the famous lightstation...stark and solid and lime washed white - a streak of possessing power towering over the rugged Bass Strait coast. A famed feature replete with history, shanties and shipwrecks!
Beyond the lighthouse, there's brilliance beyond.
There's the quiet seclusion of Johanna Beach. Take the Red or Blue Johanna Roads and saturate yourself in the sun and sultry mood of this secluded stretch of sea. Hire a quaint holiday cottage for two! Frolic with the family. Or bathe yourself in the bliss of moonlight at day's end.
Just nearby the Great Ocean Road reaches the coast at Castle Cove. There's the rugged majesty of roaring waves, the beauty of the sheer cliff bluffs and the banked sands! Reef rocks and a dazzling place to fish.
This region also offers you the majesty of the Great Otway National Park. Tall, pristine vegetation; ancient antipodean rainforest with timbers towering to the skies. Frilly fern gullies and the lilt of jewel waterfalls and clear, creek cascades. Walk the heathlands and headlands stretching down to the sea. Canoe the quiet creeks and keep your eyes peeled for the elusive platypus. And who can resist the area's cute and cuddly koalas?
Cape Otway's splendid stretch of sea and surrounds...simply superlative!
Attractions
Cape Otway Lightstation
Castle Cove Beach
Great Ocean Walk
Great Otway National Park
Johanna Beach
Nearby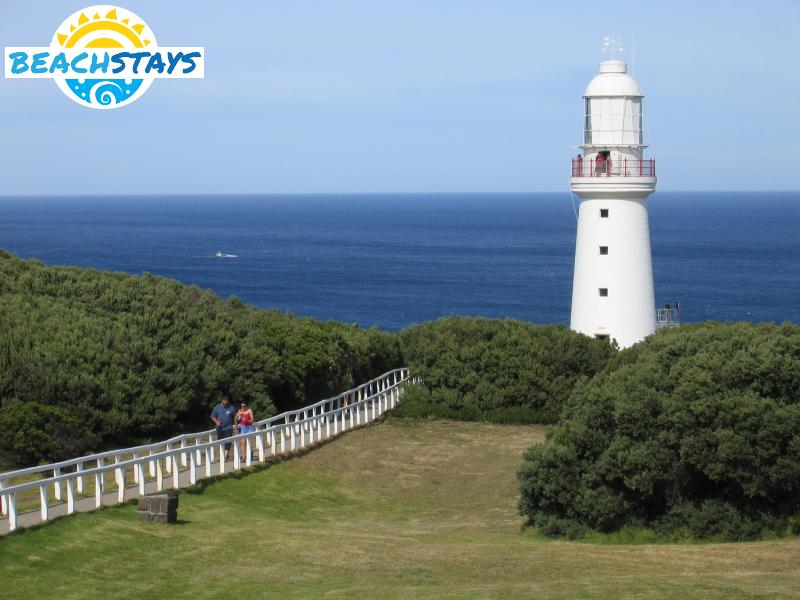 Cape Otway Lightstation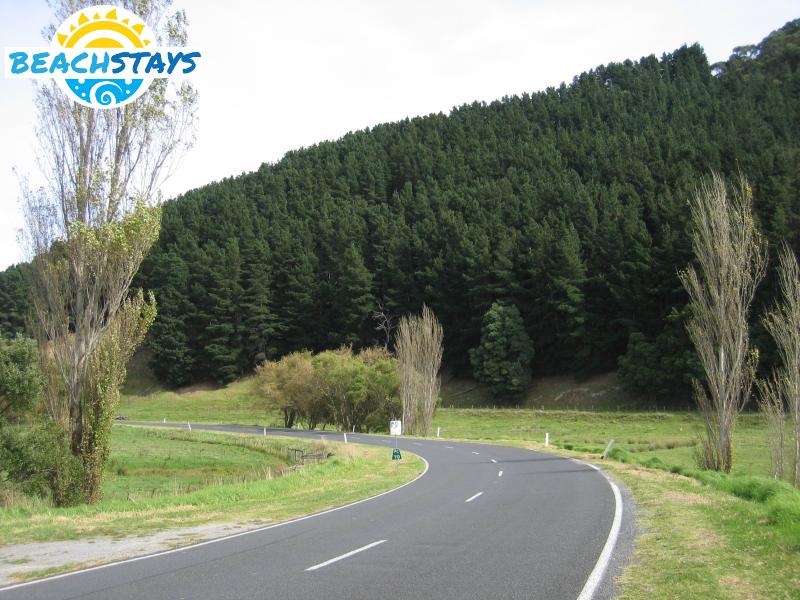 Forest along Great Ocean Road near Aire River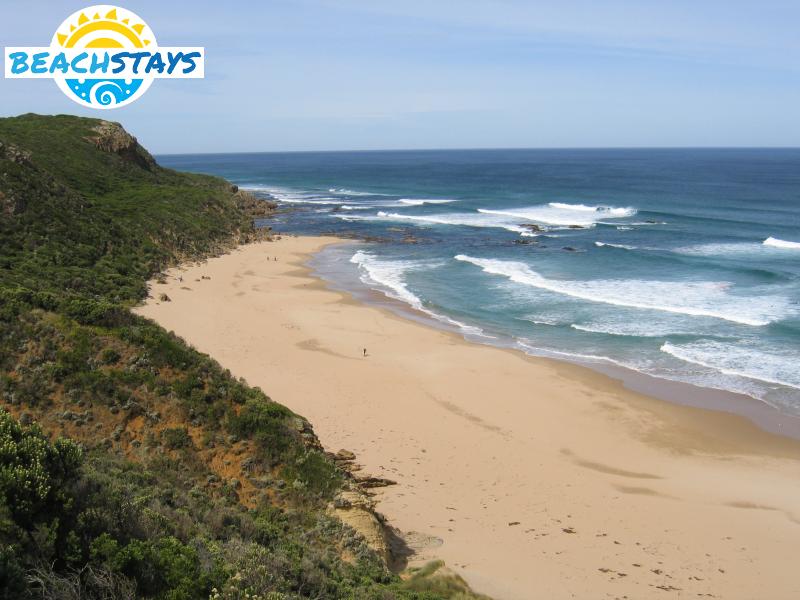 Castle Cove Beach, Glenaire