Port Fairy
Port Fairy - it's all here for the taking
Escape to Port Fairy on Victoria's Shipwreck Coast, and immerse yourself in the music, culture, heritage and genteel beauty of this historic seaside town. Breezy cafes spill out onto the wide peaceful streets and heritage buildings housing chic shops welcome you with style and grace.
Take a stroll in dappled light beneath the Norfolk pines at dusk, or along the arcing breakwater that shelters the bay. Venture out for a relaxing day trip up the River Moyne before dining at one of the town's award winning seafood restaurants. Nature Lovers can visit the mutton bird rookery and the stellar lighthouse on Griffiths Island before heading back to town to visit the quiet coves and endless stretch of beaches.
When the boats come in, take a wander down to the jetty to select your very own abalone and crayfish straight from the working fishermen sifting and sorting their sumptuous catch.
Attractions
Botanic Gardens
Eclectic Designs Glass Studio
Griffiths Island
Moyne River
Moyneyana Festival
Port Fairy Folk Festival
Port Fairy Jazz Festival
Port Fairy Show
Port Fairy Spring Music Festival
Port Fairy to Warrnambool Rail Trail
Tower Hill Wildlife Reserve
Whale Bone Gallery
Nearby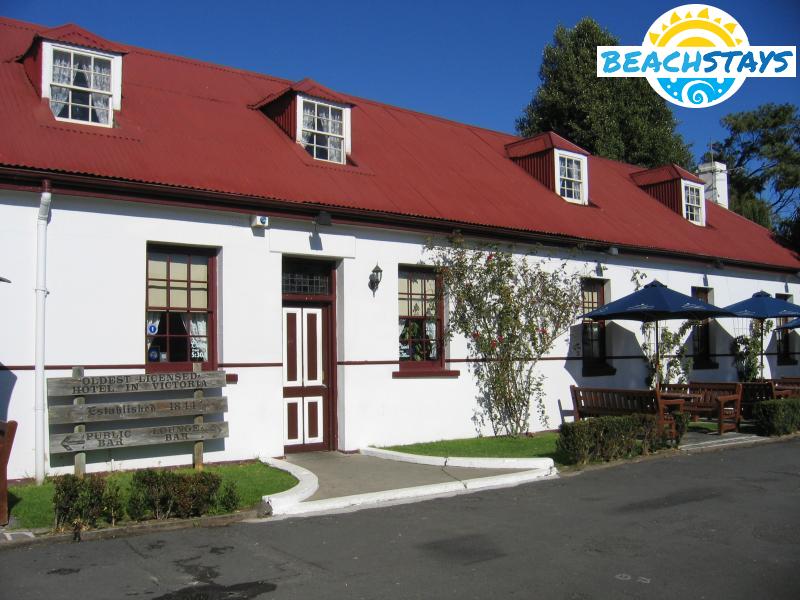 Caledonian Inn, Bank Street - the oldest licensed hotel in Victoria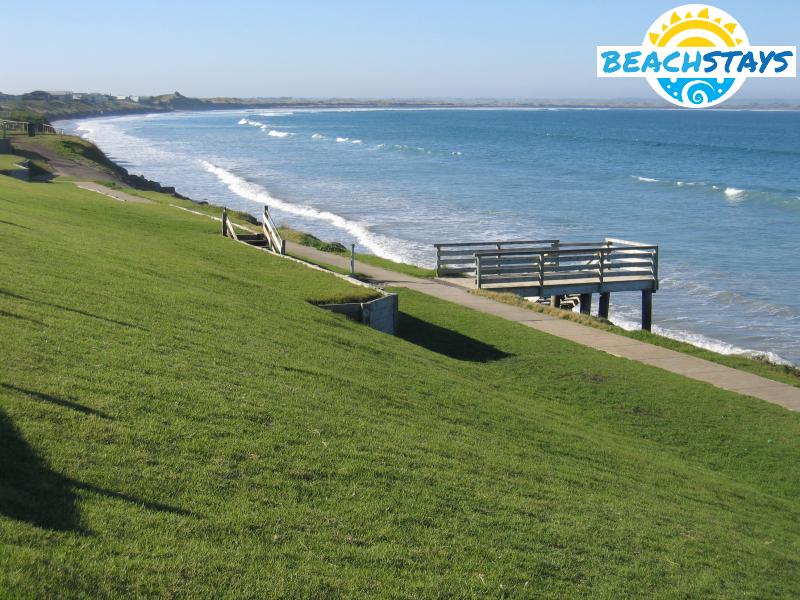 Foreshore and beach at Port Fairy Bay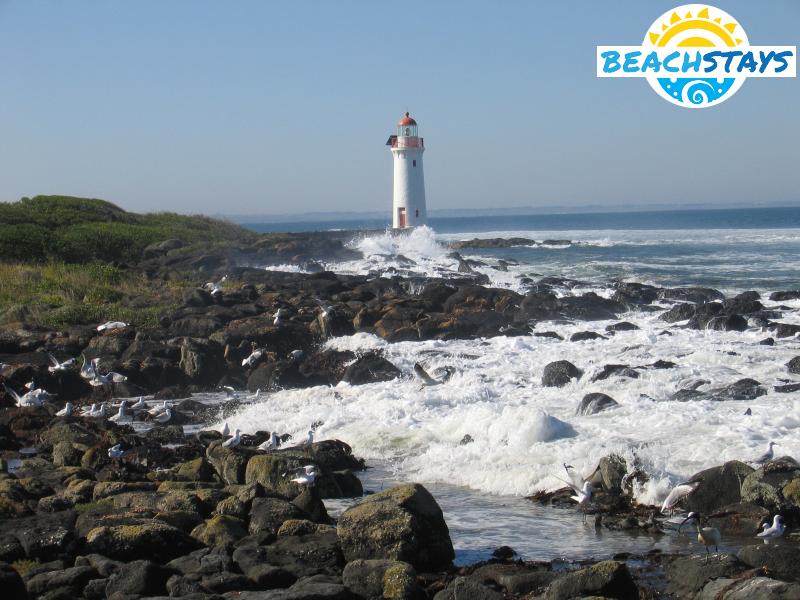 Lighthouse, Griffiths Island