Mallacoota
Mallacoota - a pristine, idyllic, natural wonderland
This untouched region of dreamy lake reflections and warm winter temperatures is a glorious destination for passionate eco-tourists, bird-lovers and fishermen, keen to drop a line!
Sheltered from the rugged winds of Bass Strait and situated at the mouth of the tranquil Mallacoota Inlet, this coastal paradise offers a relaxed and rare experience to commune with nature in all its glory. Catch a river cruise from Gipsy Point Jetty; visit spectacular Gabo Island. Hire a canoe and commune with nature one on one as you meander up Maramingo Creek. And don't forget to keep an eye out for the exquisite range of natural orchids found in the region! There's beaches, boating, and hours of exploration in the surrounding Croajingalong National Park.
Whether you are caravanning, or prefer a more chic style of accommodation, Mallacoota meets your every need.
Make your way down to Main Wharf to visit "the old green shed" information centre covered with vibrant murals painted by the local artists of this terrific little community.
Attractions
Alfred National Park
Betka Beach
Croajingolong National Park
Gabo Island
Mallacoota Inlet
Mallacoota Wharf
Nearby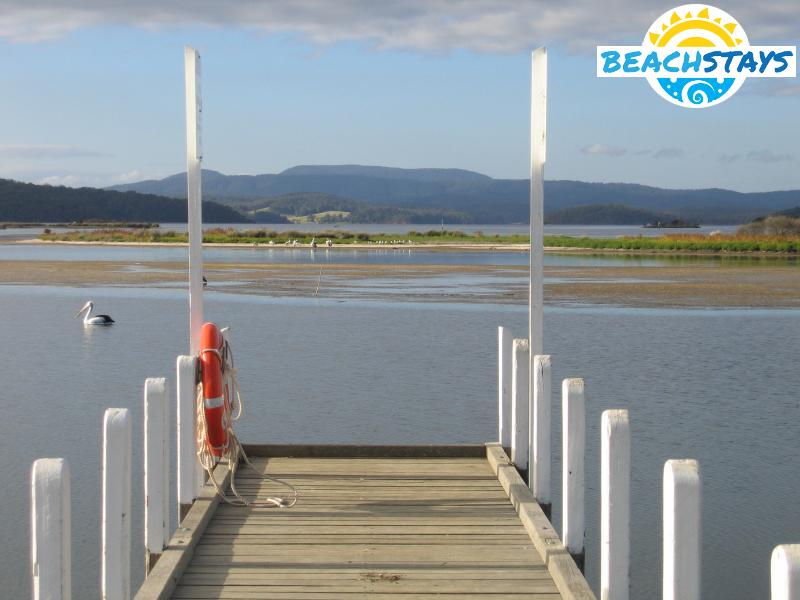 Slipway Jetty
Captain Stevensons Point
Sand bar near entrance to inlet