Clifton Springs
Clifton Springs - simple and superb
Only a few hundred metres from the old jetty, you can just see the bubbling fissures of the old spring that gives this town its name. This is old volcanic coastline at its best. Here on the Bellarine Peninsula, the small town of Clifton Springs resides, peaceful, picture perfect and potentially yours!
While away a weekend with great little coastal accommodation. Take a drive along the coast road or make your way a tad inland and savour the rustic yet refined delights of the chic and funky Leura Park Winery. Snorkel down at the old pier with Westcoast Adventure. Safe, sound, serene.
Sheltered and shouldered from those harsh winds, Clifton Springs is ideal for a spot of fishing, picnicking and blissful boating down by the breakwater. Don't forget to play a glorious round at the gorgeous Golf Club. You'll swing your club against a brilliant backdrop of the blue bay waters of Corio and the legendary You Yangs.
Attractions
Boat harbour
Dell Picnic Area
Nearby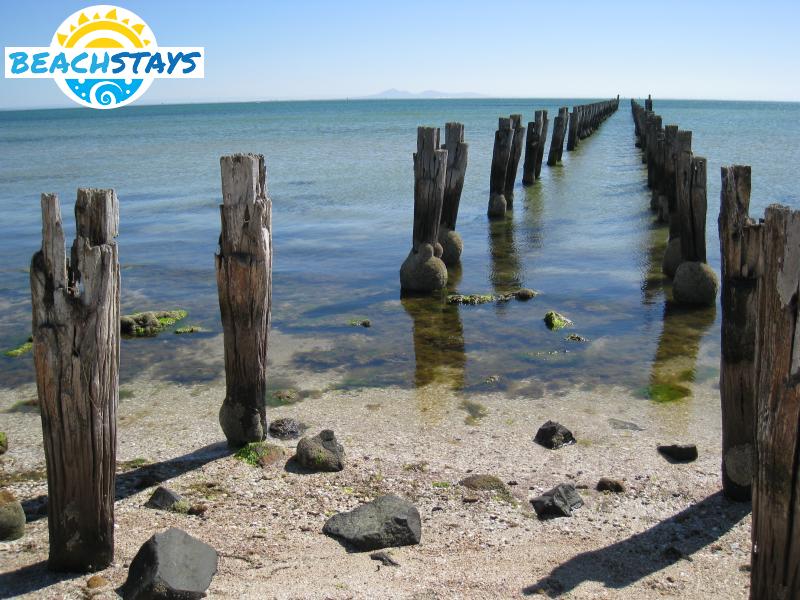 Dismantled pier on beach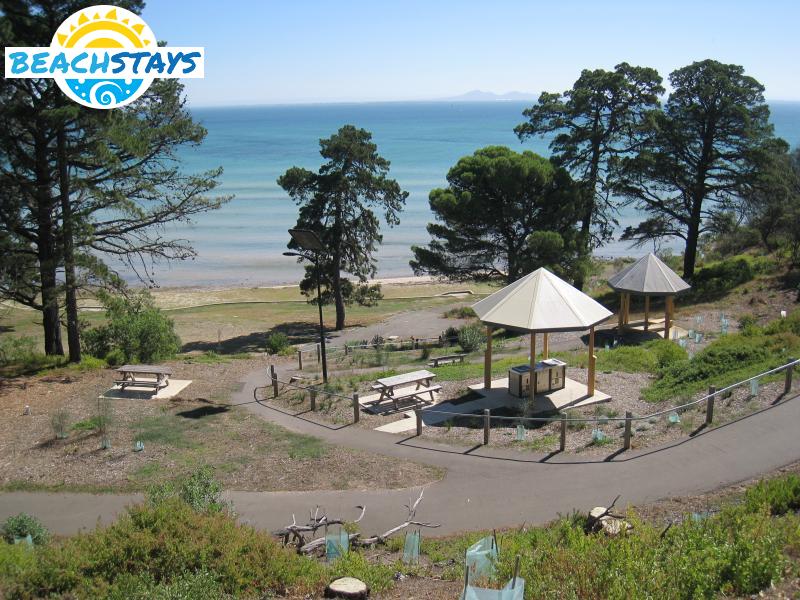 Dell Picnic Area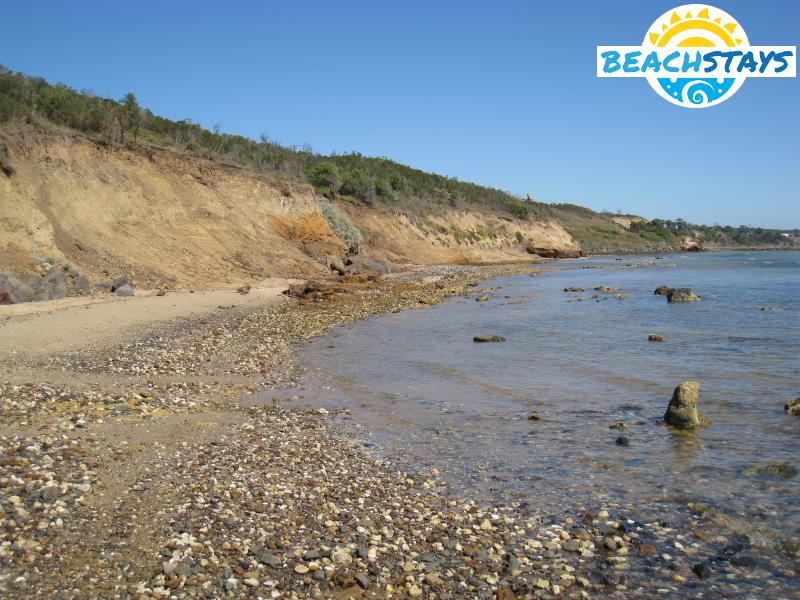 Beach at Beacon Point