Ocean Grove
Homely holidaying at Ocean Grove
Hop in the car and head up to the end of Hodgson Street. Here you'll find a windswept coastline with that fresh and earthy sting of salt in the air. Beautiful Bass Strait! You'll feel alive and at one with the water as you wander the beach, fossicking for shells, or stride the Barwon River on an early morning sojourn.
The fun and funky feel of The Dunes Cafe awaits you. Grab a bite to eat from the cheerful chalkboard menu and gaze out to the distant horizon. Check out the colourful bollards that surround the cafe and surf club. Fun and friendly, with a hint of history thrown in! And yes...that horizon! Stress and cares are a million miles away!
This is homely holidaying for families, friends and nature loving romancers. Hideaway cabins, brash, bright and bespoke beach pads, hotels and holiday parks for all. Dive and explore the HMAS Canberra, scuttled in 2009, teeming with the marine life of the region!
Ocean Grove has all the truly essential amenities of a great seaside holiday town.
Attractions
Adventure Park
A Maze 'n Games
Barwon River
Begola Wetlands
Blue Waters Lake
HMAS Canberra Dive Site
Ocean Grove Nature Reserve
Smiths Beach lookout
Nearby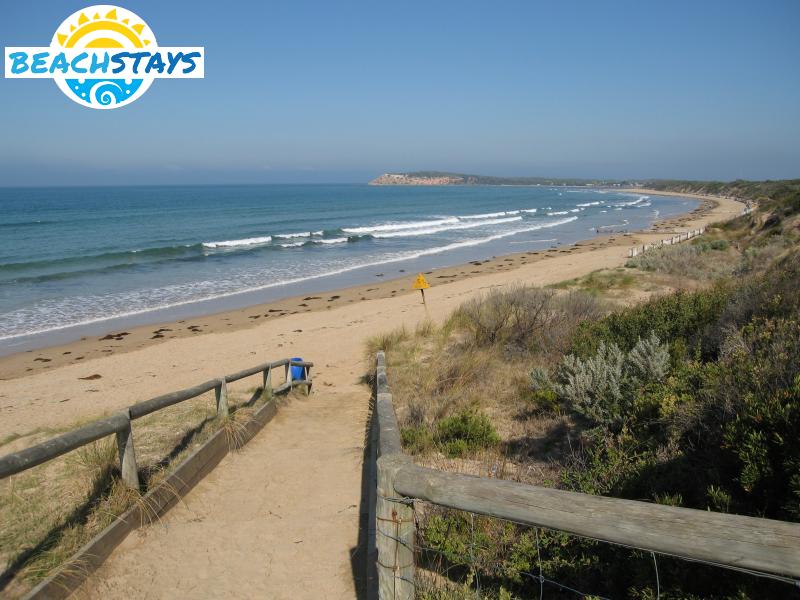 Bollards on foreshore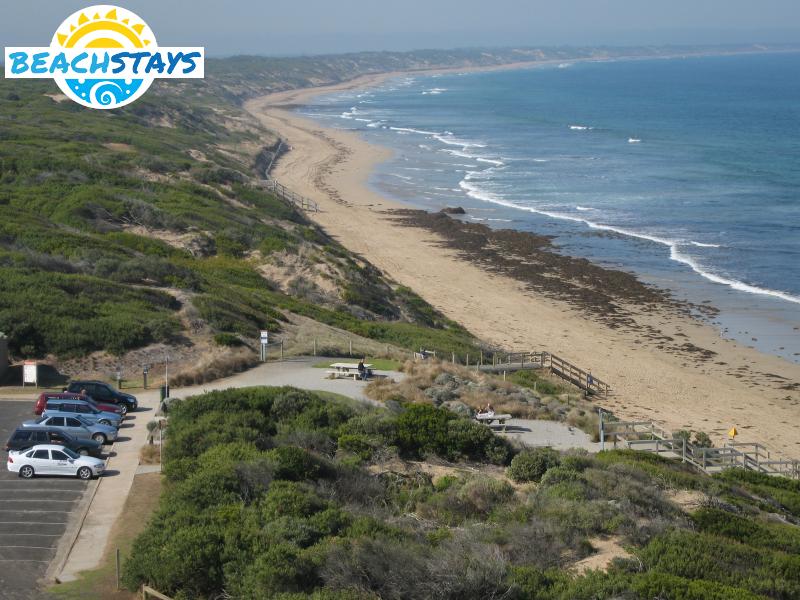 Beach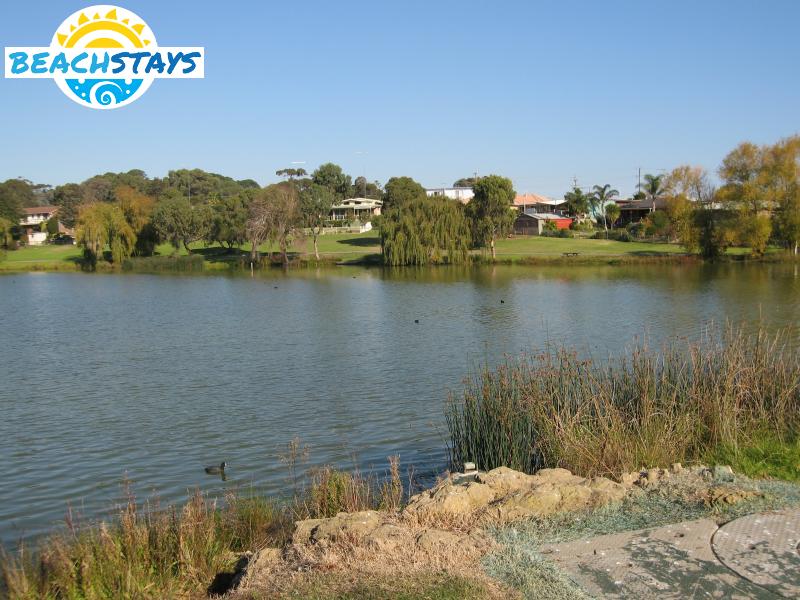 Begola Wetlands Reserve