Barwon Heads
The biodiverse beauties of Barwon Heads
Quiet, alluring and meditative...this is a paradise where nature soars. Tread lightly. Gaze in awe as the gannet glides...and a sole albatross glissading low and straight over the waters hovers on the current like nature's angel. Fish on the estuary; anchor in the majestic mangroves as you read and repose while waiting for whiting, trevally, pike and black bream.
Windswept coastlines of spear grasses, sedge and coastal tussock, the tiny star -shaped petals of the delicate beard heath, and the green and red glint of the sea box shrub that is rejuvenating on The Barwon Bluff. Roll up those sleeves and shorts and wade in the famed basalt rock pools of Point Flinders.
In the morning, catch a cuppa at the cafes on Hitchcock Avenue; stretch yourself serenely in a centring yoga session. Funky four star villas and the stark and stylish geometry of alluring apartments are on offer. And don't forget At the Heads Bar and Restaurant where you can dine on delicious fare and contemplate the sheer expanse of nature's very own wonderland.
Attractions
Barwon Bluff Marine Sanctuary
Barwon River
Cadel Evans Great Ocean Road Race
Jirrahlinga Koala and Wildlife Sanctuary
Festival of the Sea
Lake Connewarre
The Bluff lookout
Thirteenth Beach
Nearby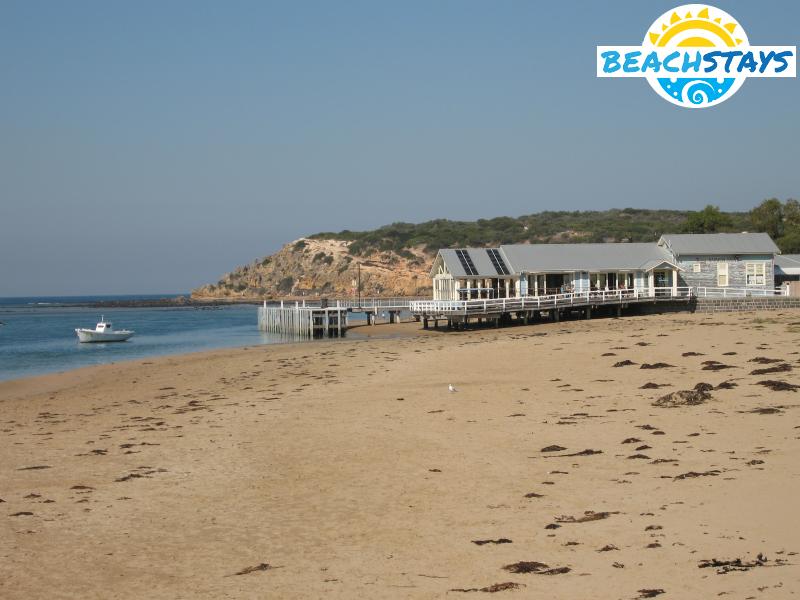 At The Heads restaurant on the beach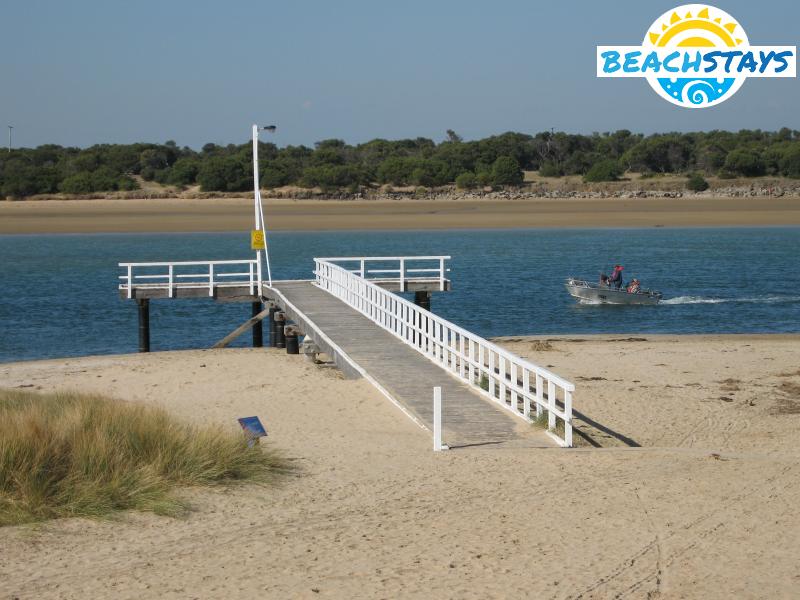 Ozone Jetty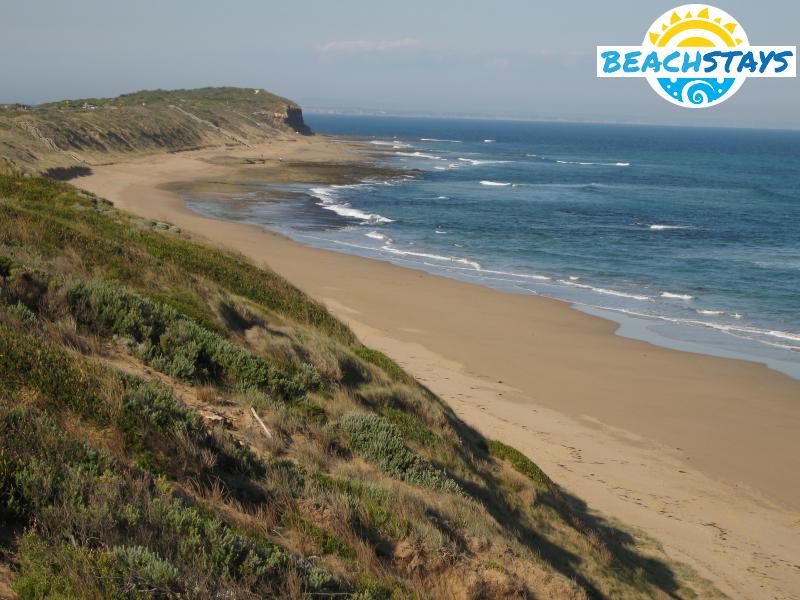 Thirteenth Beach