Sandy Point
Sandy Point - nautical and natural
This point on the narrow peninsula of the National Park will woo you with its charms and proximity to Wilsons Promontory.
Wade Waratah Bay, share the shoals with family or a special friend...explore and adventure through the adjacent wetlands with its brimming bird life! Breeding shorebirds, the bright beaks of the coupling oyster-catchers, the feisty antics of the red-capped plover!
Cafe n the corner, a cooee from the kids! Dive into the dunes, head up to their heights...survey the sight of the promontory protruding in the distance. Breathtaking blue, windswept shoreline, the arcing beach as it cusps and encases you in an earthly heaven. Delight in the down to earth holiday fun in the shallows of Sandy Point Beach. The windsurfers at Shallow Inlet will wow you with their whooshing speed and grace! Hop on and try!
Stretching sands that swathe out for an eternity, serenity, soothing sun and serendipity. Secret slopes and the sensuous wash of welcoming waters.
Getaway pads and holiday homes, studios, beach houses, apartments and more...this captivating coastal community has it all.
Seize the moment...seize the day...at Sandy Point!
Attractions
Cape Liptrap Coastal Park
Sandy Point Art Gallery
Shallow Inlet Marine & Coastal Park
Wilsons Promontory National Park
Nearby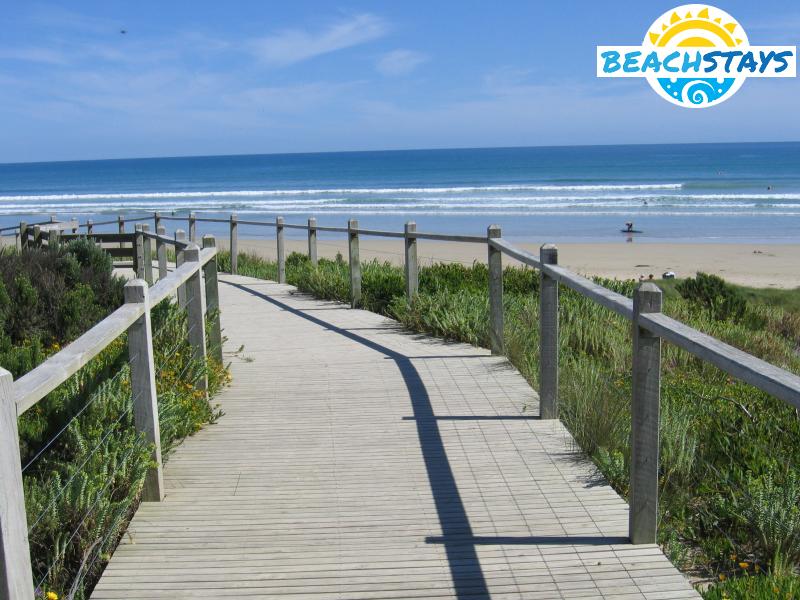 Boardwalk at beach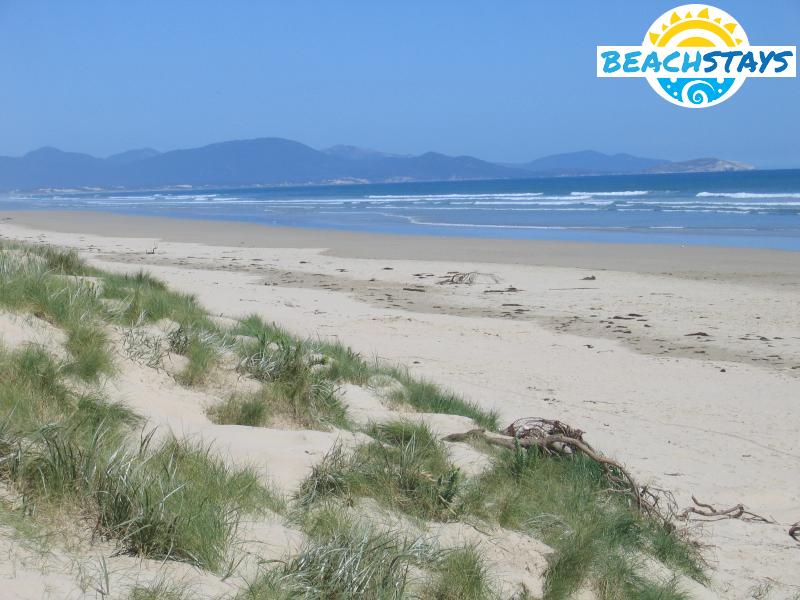 View along beach with Wilsons Promontory in the background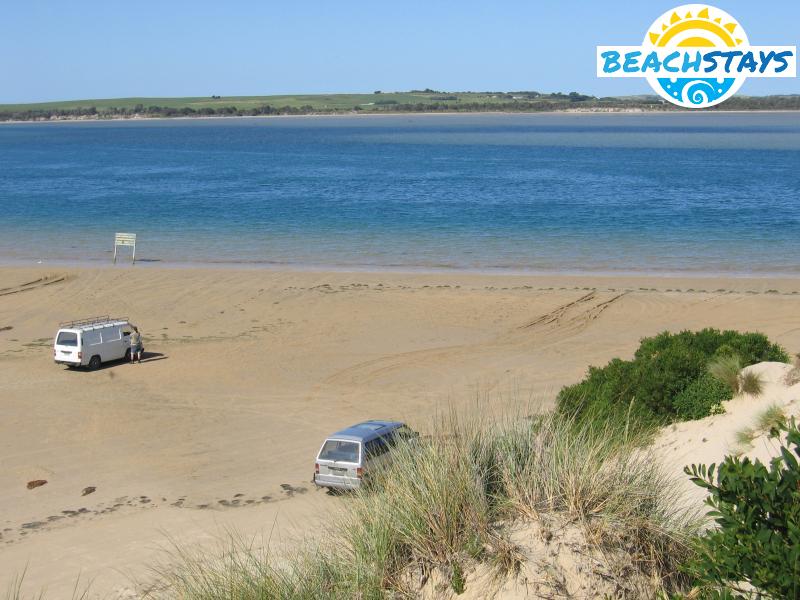 Shallow Inlet