San Remo
San Remo - bellissimo!
Live in the lap of luxury with lifestyle resorting; pamper yourselves with every whim indulged! Perhaps consider camping, or even the caravan. It's all here at San Remo. The wide stretch of Marine Parade with cafes and cappuccinos and outdoor vibes.
There's the untold drama of the bay as the sweeping grasses sing above the shore. Bedazzle yourself and loved ones with beachcombing barefoot on the bay and beaches.
Cherish every moment as you wander along the jetty and wait for the boats to come on in. It's a true fishing port with that old style feel. The fleet, fishermen, fierceness of the elements, full fervour of life fully lived. Don't miss the spectacular midday pelican feeding on the sand by the Co-op each day! They're perky and persistent and downright cheeky! Sure to raise a chuckle and a laugh.
The solitudinarian and seamless views of Bonwick and Back Beach will take your breath away. And for a romantic interlude for two, take a trek over to Bore Beach by Potters Hill Road. Seclusion, sea and salt air. Ready yourselves with rug and readers and relax as the sun kisses your skin. Find your feet on the foreshore as you gaze all the way to the crisp rise of Cape Woolamai across the waiting waters.
San Remo - simple, secluded, simply real...
Attractions
Goldsmith's Gallery
Kustom Nationals
Pelican feeding
San Remo Channel Challenge
San Remo Jetty
Nearby
More about San Remo (from Travel Victoria)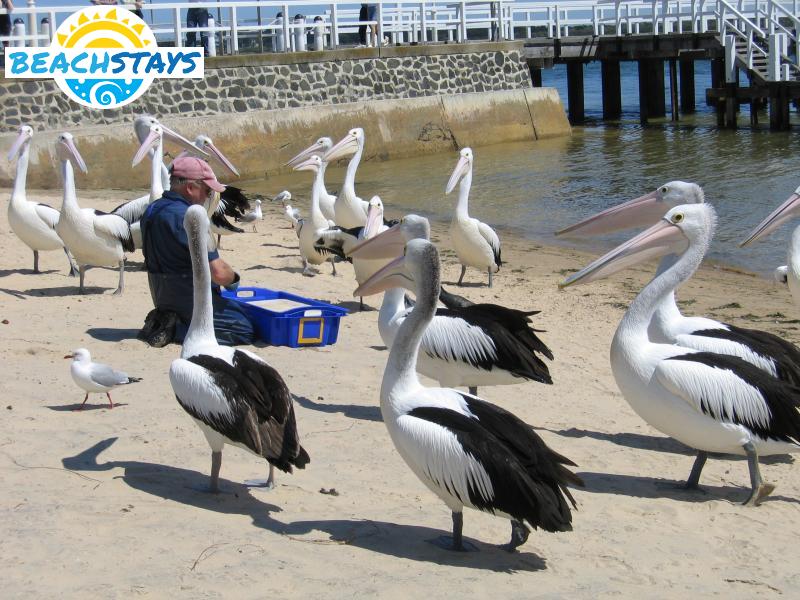 Pelican feeding on the beach near the jetty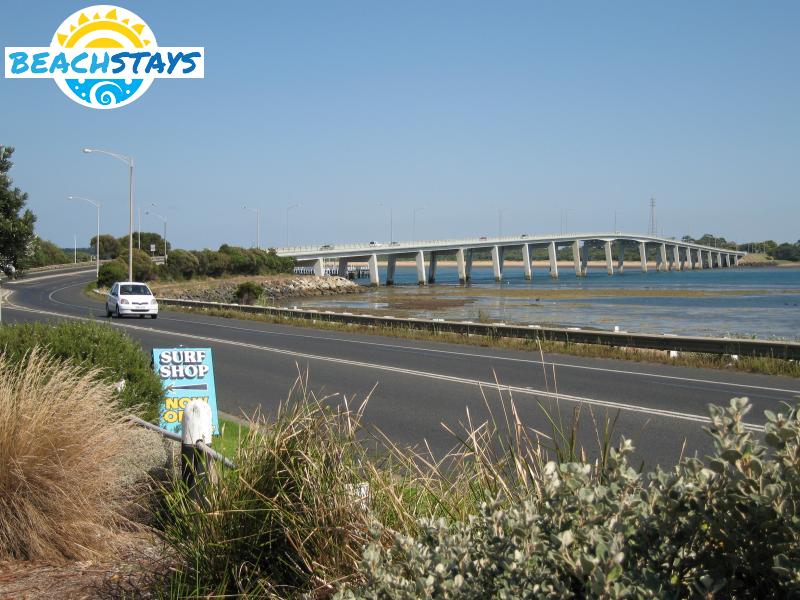 Phillip Island Bridge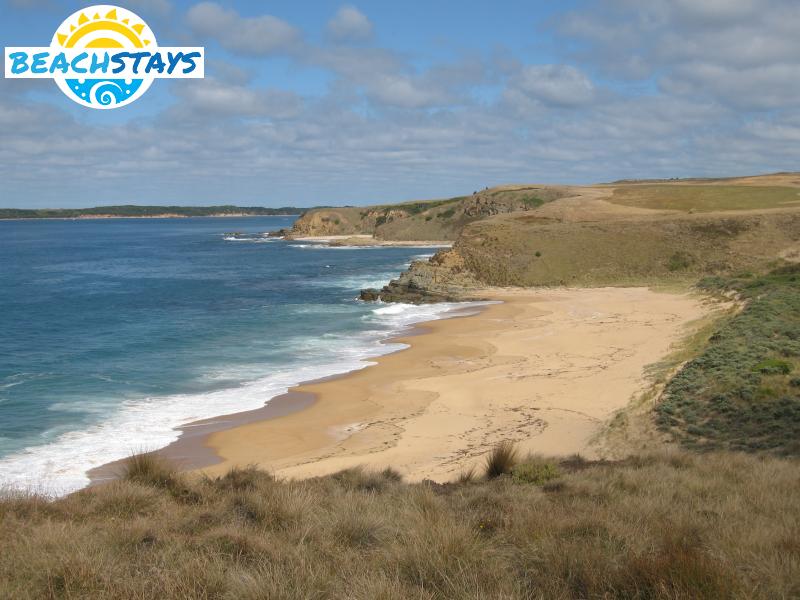 Bore Beach