Newhaven
Newhaven - luxury or low-key
Too good to be true. Sunlight, sand, dazzling delights and wading at the water's edge. Far, far from the busy metropolis, with lovers' nooks or surfers' seaside studios.
Chocoholics beware! Phillip Island Chocolate Factory is the sweetest attraction around!
Chill out with a day trip to Churchill Island...just over the little bridge. There's the amiable Amess House with all the charm of the 19th Century! A working farm straight out of the pages of history. Kids can canoodle with the cuddlies, caress a cutie calf, watch the whip-cracking, and milk the moo-cow before settling down for an organic lunch in the cafe with mum and dad. Fresh! From kitchen garden straight to the tantalising tables.
The Marine Park will mesmerise. Black Swans course and glide and feed, while down below there's leather jackets, flounder, flathead and more. Later, take a bracing walk up Forrest Avenue along the foreshore. Mudflats, crabs and shore birds on tide's turn; or the jetty and boat ramp for fishing, fun and a livelier pace.
Check in on the Visitor Information Centre for updates on the island.
Leave cares and worries behind as you cross "The Narrows" and head into Newhaven.
Attractions
Churchill Island
Churchill Island Marine National Park
Marina
Phillip Island Chocolate Factory
Vietnam Veterans Museum
Nearby
More about Newhaven (from Travel Victoria)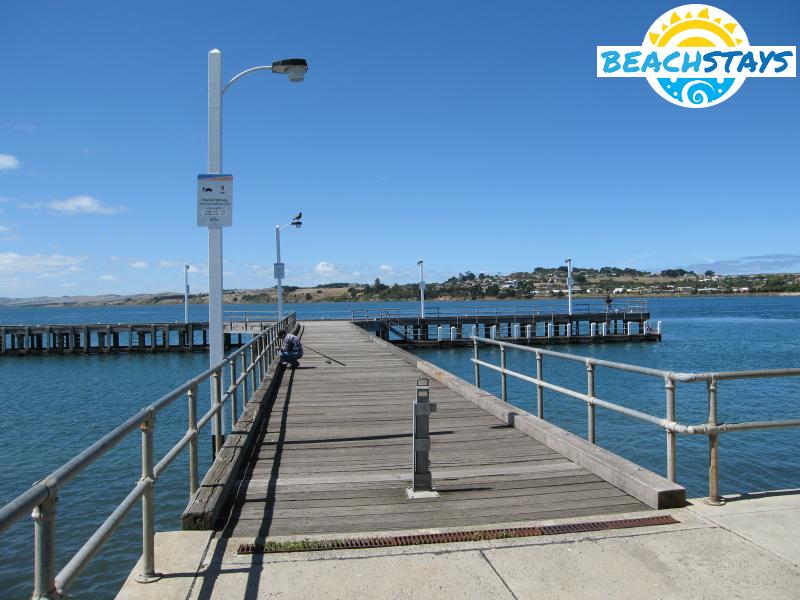 Newhaven Jetty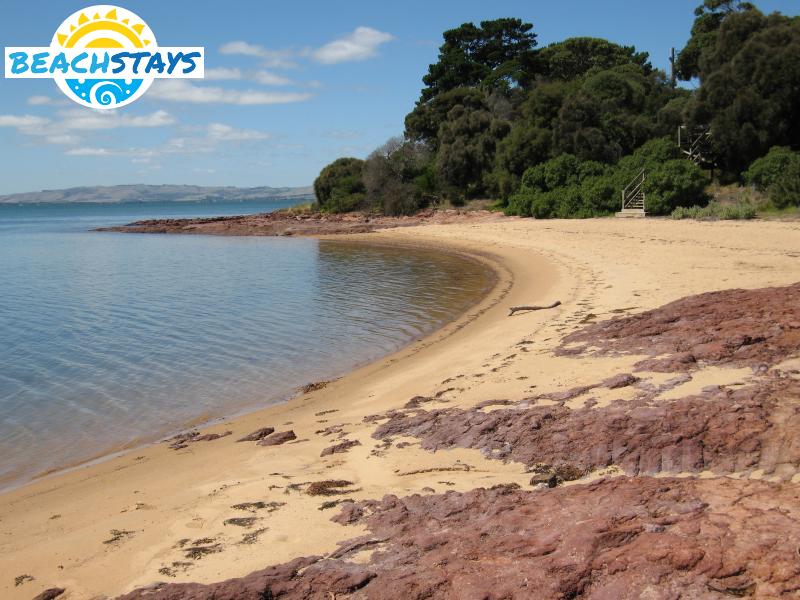 Beach along Forrest Avenue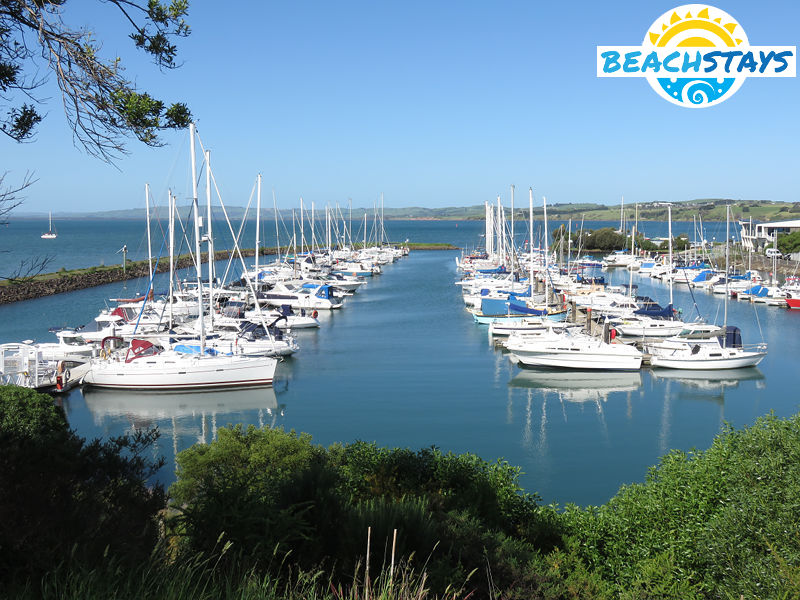 Marina