Safety Beach
Safety Beach - aptly named
Safety Beach will captivate your soul! The sandbars stretch out before you and the toddlers wade. Arthurs Seat rises majestically in the distance as you slide back on the sand. The kids are flitting over to the pier and the jetty, safe and sound as you sit back, sun yourselves and take that tantalising time out.
Boat houses, bright bathing boxes perfectly painted - a chromatic fanfare of festivity! There's joy and peace to be had as you linger on the sand just a little longer. Want the fabulous freedom and privacy of hiring your own self-drive boat for the day? Fish and fun abound, just bundle up the gear and head over to the marina to enquire.
A lengthy marine trail offers safe premier snorkelling for the whole family to enjoy. Don't forget that underwater camera!
Homely holiday homes with that relaxed feel, beach pads scattered with funky cushions and a cappuccino machine! Or camp on the beach and wake to the call of bay birds and the lilting lapping of the tide. Resorts too, with five star dining while you're waited on hand and foot! Special treats...quality, elegance and exotica. It's all here at Safety Beach.
Attractions
Nearby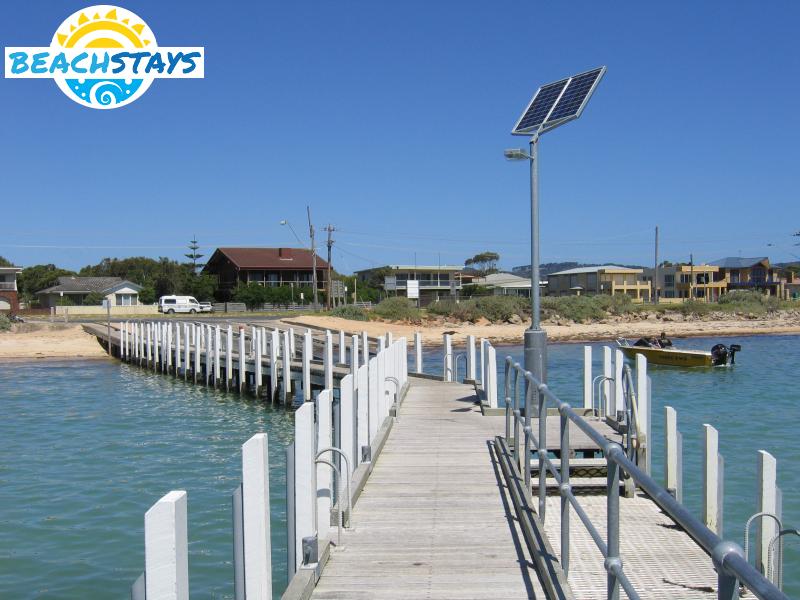 Jetty at boat ramp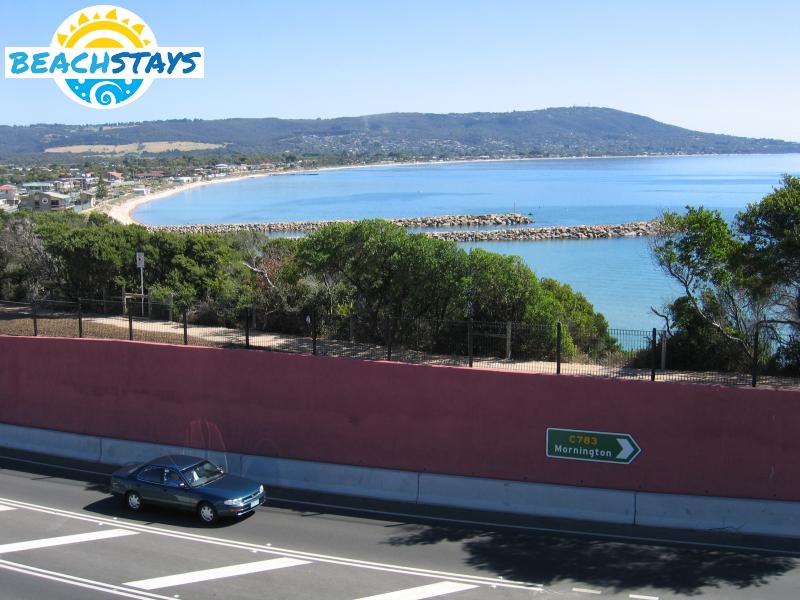 View across beach towards Arthurs Seat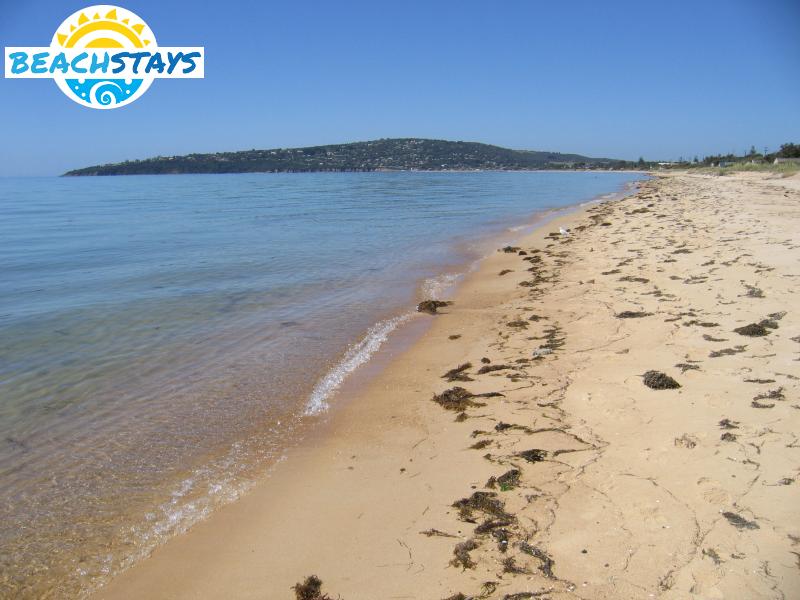 View along beach towards Mt Martha