Dromana
Dromana - cute, captivating and downright delightful
A colourful kaleidoscope of bathing boxes lines the quaint little beach at Dromana. Here, you can stretch back on the gently sloping sand, holiday book in hand, and watch the kids splashing in the calm and quiet waters. Or, take a dusk stroll on the rustic and romantic Dromana pier that stretches clean across the beautiful bay. Just like walking on water.
Skirt the skies at Arthur's Seat and meander through the Garden's maze. There's the historic home of Heronswood, with its crunching gravel paths, the organic vegetable parterre and kitchen garden that services the thatched, mud brick cafe. Tuscan black kale, nasturtiums, artichokes and herbs...and those vast views over the duck pond and bay. Blue upon blue with the fresh scent of lavender and the lush landscaping at its northern end.
Sultry Spinifex lines the walking track along the beach road, while Mount Martha and the coastal bushland heath nudge back into the horizon, inviting you to partake in any number of bushland walks and adventures. Family fun and freedom, and camping at its best.
With all the amenities of a delightful seaside village, Dromana has it all.
Attractions
Arthurs Seat State Park
Dromana Drive-In Theatre
Dromana Historical Museum
Dromana Pier
Dromana Sunday Market
Heronswood Garden
Whitehill Gallery & Sculpture Park
Nearby
More about Dromana (from Travel Victoria)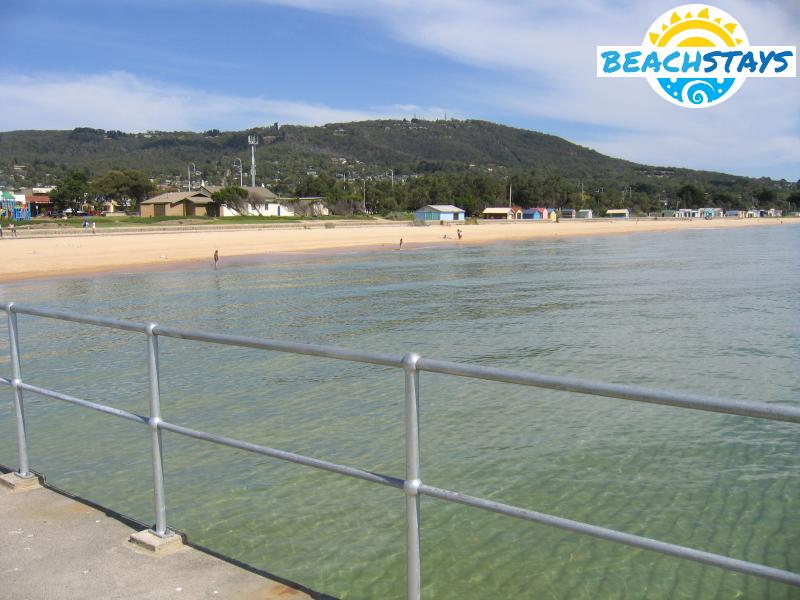 View from pier towards Arthurs Seat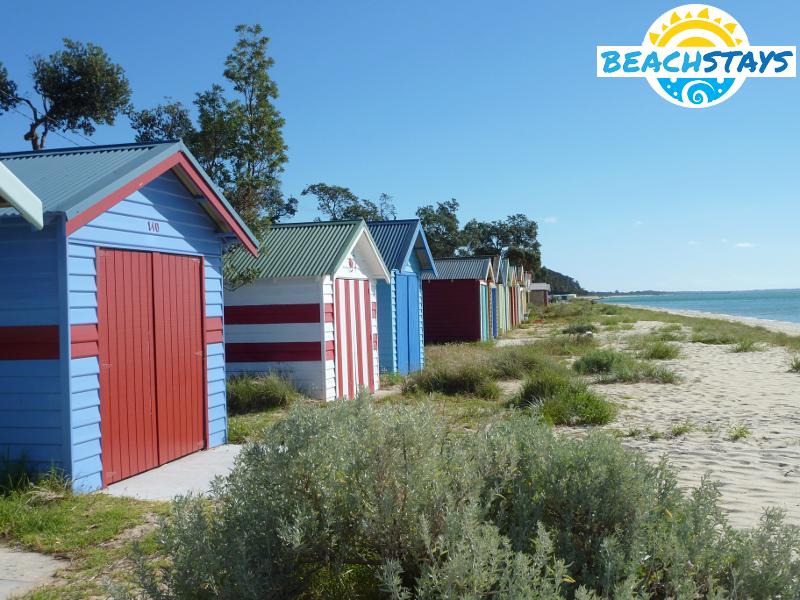 Bathing boxes on the beach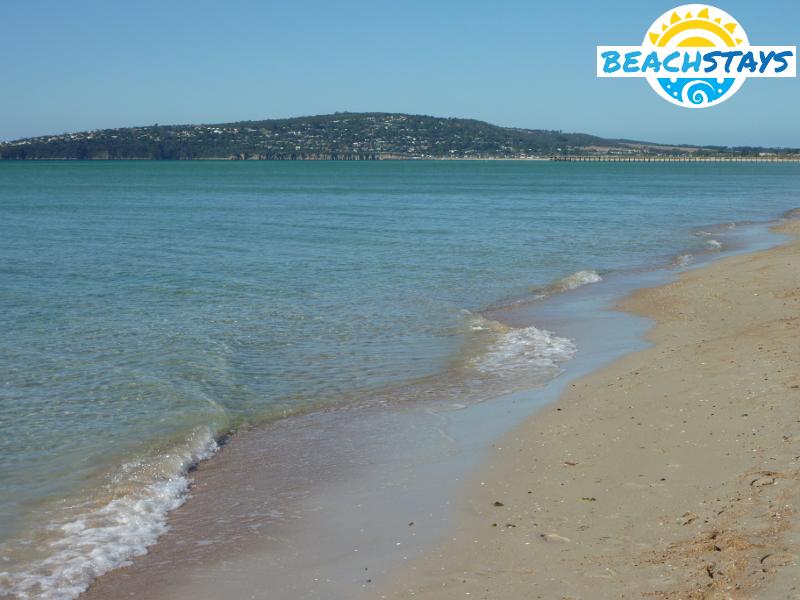 View from beach towards Mt Martha