Hastings
Hastings is the town for charters
Fishing charters, boat charters and more! Berth one of the many vessels down at the marina for a pelagic experience you will never forget. This is the stuff legends are made of - think Hemingway. Battle those elements, cast the rod out, and bring in that catch! Wrestle with a blue fin; snatch a snapper in Western Port. Eye those yachts lined along their moorings, and you cannot miss the opportunity for dinner and a cruise on the gorgeous cruiser, Georgianna McHaffie.
Mangrove outcrops line the foreshore, and down by the jetty pelicans, plumed and preened, wait for tide's turn and a commune with the tourists. It's picture perfect and waiting for you! The Pelican Pantry Cafe offers great cafe food and fare. Slip in under its sails for a tete-a-tete in the sun. Or enjoy a beer and a sumptuous meal at the recently refurbished hotel on the main street, sleek and stylish for the down to earth or the super set.
Beaut budget cabins and vans for short or longer stays; amenities galore.
Rods, reels, relax, rejuvenate...are you ready to go?
Attractions
Hastings Jetty
Western Port Festival
Western Port Marina
Nearby
More about Hastings (from Travel Victoria)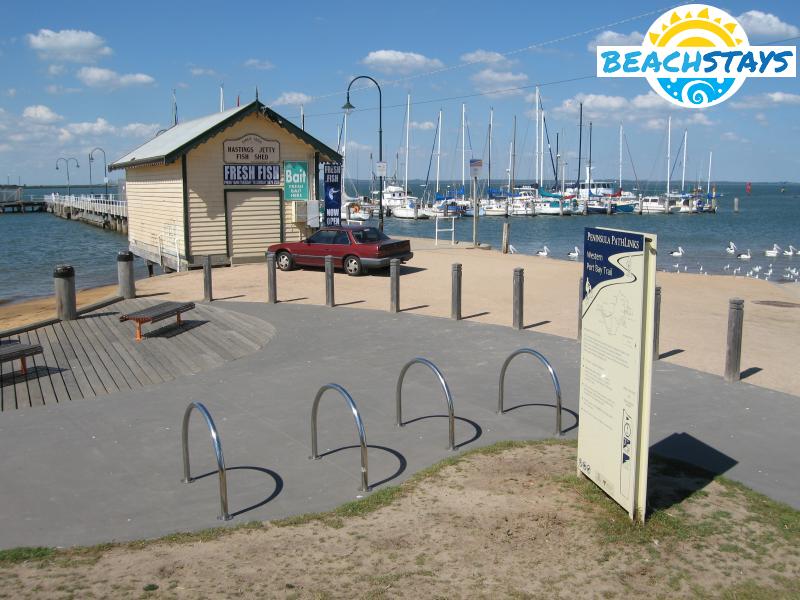 Entrance to Hastings Jetty
Pelicans and seagulls near Hastings Jetty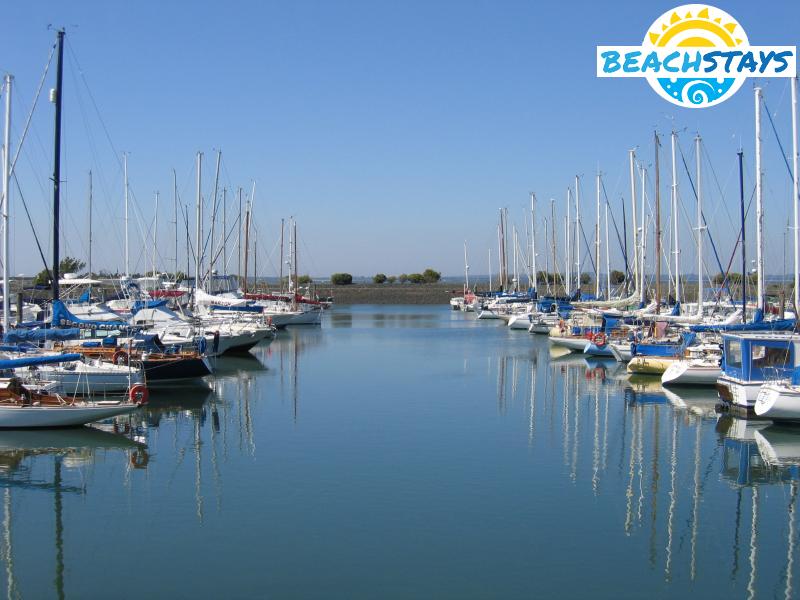 Western Port Marina