Flinders
Flinders - a natural paradise
The calm waters of Western Port on the bay side, and the crashing waves, cragged cliffs, streaking windswept sands of the Strait on the south! This is preserved and picturesque Peninsula beauty that is undeveloped, unspoiled and untouched. A slow and gentle pace, quaint weatherboards, The Bakehouse Cafe captures you with its old time feel and mod cafe pizzazz. Stroll along the main street hand in hand. Hide out at the holiday house or dine deluxe at the hotel.
Head along Boneo Road to the Blowhole Walk. Climb the bluestone boulders, once sourced as prime building stone in the region. Make your way out to Mushroom Reef Marine Sanctuary...rocky shores and rock pools, dandelion anemones and the stellar Black and White Sea Stars that favour the basalt reefs of the exciting inter-tidal zone. Don your naturalist's cap and dip your toes in! If you want to sway with the sea-grasses, dive charters are available. Explore the magnificent marine life beneath the waves.
The long arm of Flinders Jetty extends out into the bay, the hustle and bustle is a million miles away.
Attractions
Bass Park
Flinders Jetty
Hugh Gallery
Mornington Peninsula National Park
Mushroom Reef Marine Sanctuary
The Blowhole
Nearby
More about Flinders (from Travel Victoria)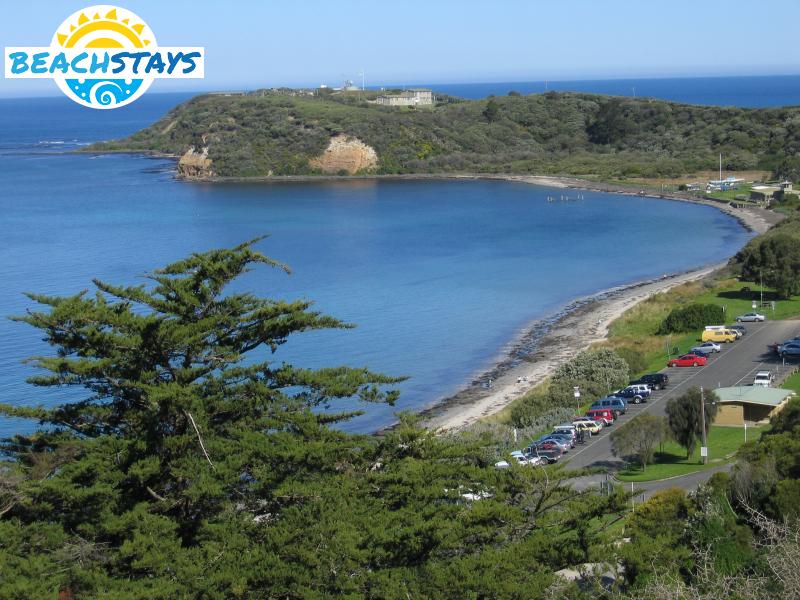 View of West Head from Bass Park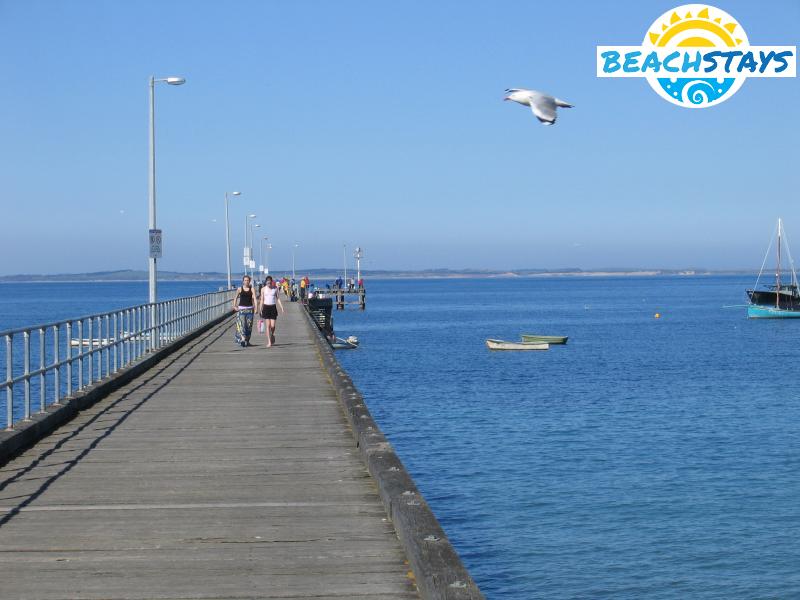 Flinders Jetty
Coastline near The Blowhole