Cape Schanck
Cape Schanck - secluded, solitary, serene
Catch a wish of pure, pure air from Cape Schanck...blustered and blown all the way from Antarctic. Stand there at the southernmost tip and dream your cares away.
Lorn and remote...and yet so close to the CBD and the city. Just you, your favoured friend or family and the flora and fauna of the Mornington Peninsular at its most glorious! Rugged, jagged crags, weather-worn and windswept. The kids will bound up along the bleached timbers of the boardwalk to the famous lighthouse. Feel the full exhilaration of being alive!
Let nature take its course and make your way along the brilliant Bushrangers Bay Trail. You can start from the lighthouse and descend into the ferning fronds and the dark deep forest mysteries of remnant rainforest before clearing through to the sparse sun-dappled stretch of coastal banksias and eucalypt. Birds coo and cackle and call. Echidnas snuffle through the grass and wallabies and kangaroos graze nonchalantly as you pass by. Out ahead, the azure blue sea stretches before you.
If you love golf, make your way to the famous Cape Schanck course, repeatedly rated as one of the top 18 hole courses in the country. There's dining too and superb accommodation for that much-adored shuteye.
Attractions
Ace Hi Ranch & Wildlife Park
Boneo Maze & Wetlands
Bushrangers Bay
Cape Schanck Lighthouse & Reserve
Cape Schanck Resort & Golf Course
Fingal Beach
Gunnamatta Beach
Mornington Peninsula National Park
Two Bays Walking Track
Nearby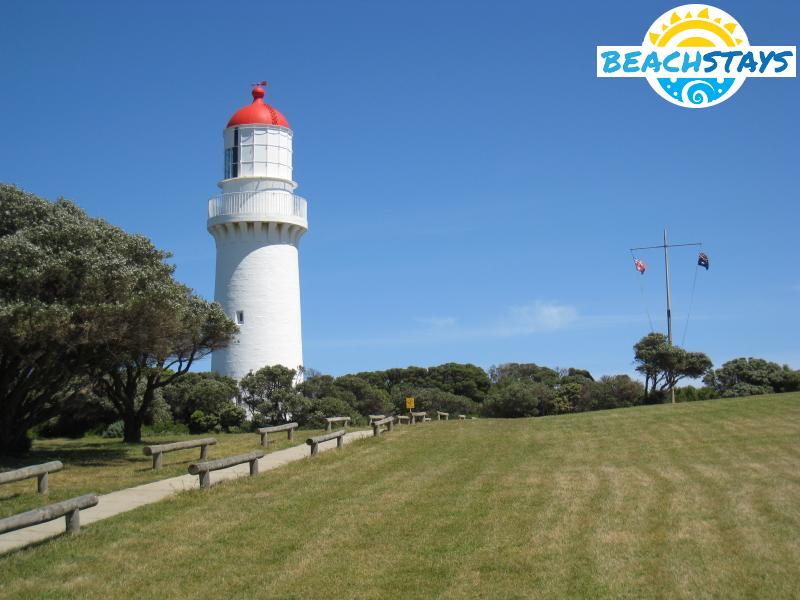 Cape Schanck Lighthouse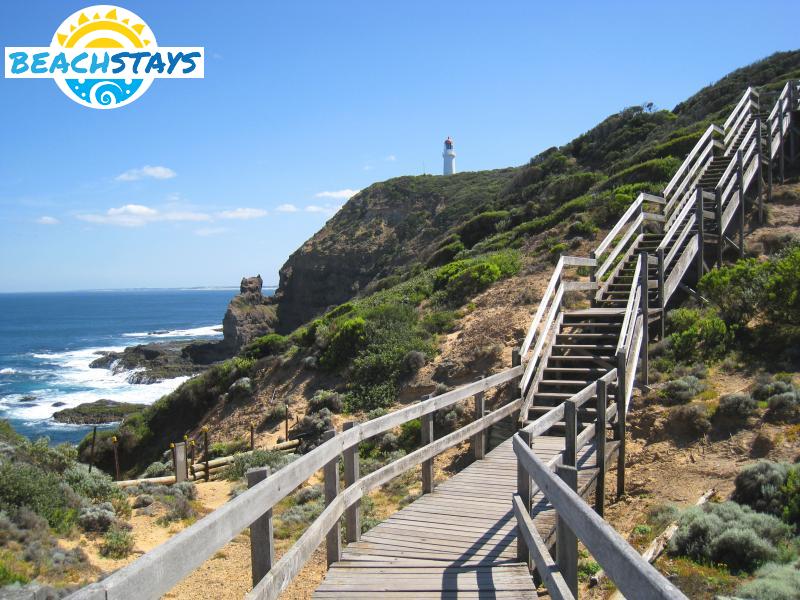 Boardwalk at Cape Schanck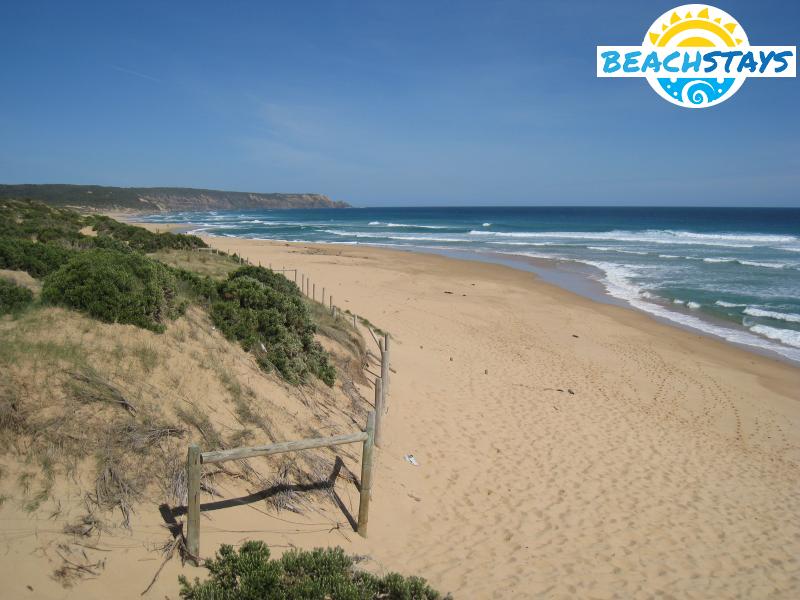 Gunnamatta Beach