Frankston
The arts, culture and the bay - Frankston
White sand, spinifex, hot sun and water wonders for all. In the water...out of the water...in the bay...on the sand. Hire a kayak, skill up with the local surf school, slip on the cossie and grab the towel. Walk the vibrant waterfront where kids dreams do come true! There's the adventure playground and the pier, the landmark bridge and more.
Make your way out the Murdoch Arboretum with its mystical gully of ferns. Parks aplenty at Frankston! Galleries galore, including the prestigious McClelland Gallery and Sculpture Park with its native gardens; it's where art and nature fuse fully for a complete creative experience! Golf, cycling, quality shopping! Uber urban with all the trappings of a trendy seaside town.
Sunday markets, farmers' markets, seafood markets and more. Bring your baskets and fill up on local produce, fresh fish and mussels, homemade marvels and hot jam donuts. It's all unrivalled atmosphere!
Accommodation? Take your pick! From the budget to brilliant - hotels, B&Bs, resort style and rarefied grandeur. Food anyone? A million dazzling dining displays to choose from.
Frankston is filled to the brim with fanfare just for you!
Attractions
Ballam Park & Homestead
Beauty Park
Frankston Arts Centre
Frankston Waterfront precinct
Frankston's Waterfront Festival
George Pentland Botanical Gardens
Kananook Creek
McClelland Gallery & Sculpture Park
Olivers Hill
Original OZ Art Gallery
Sand Sculpting Australia display
The Pines Flora & Fauna Reserve
Nearby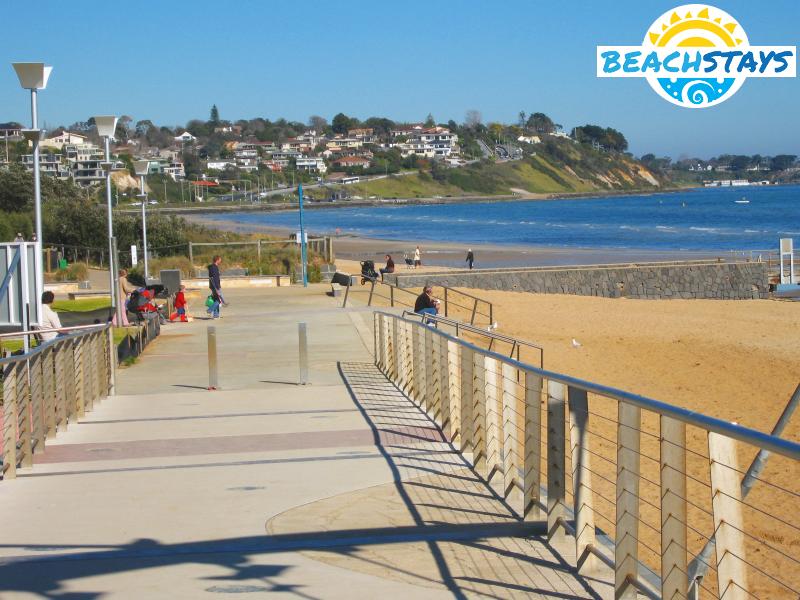 View of beach and Olivers Hill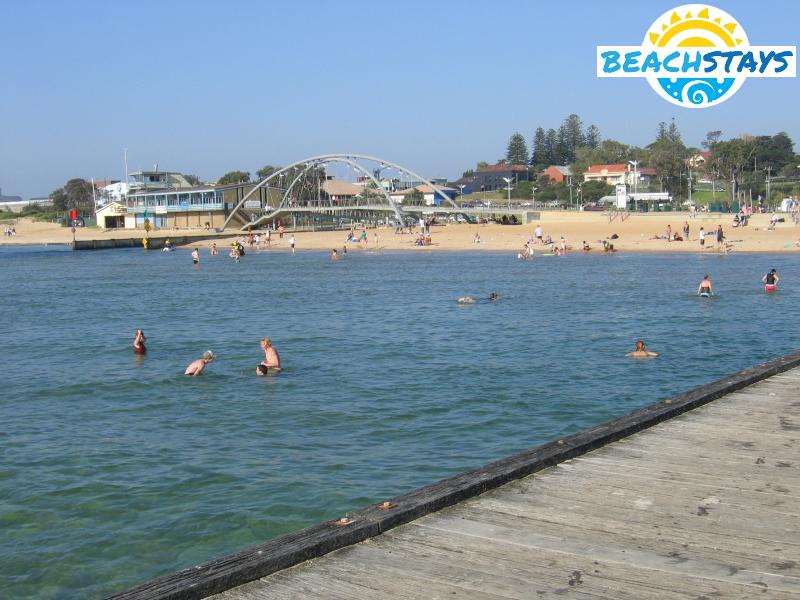 View towards Landmark Bridge from Frankston Pier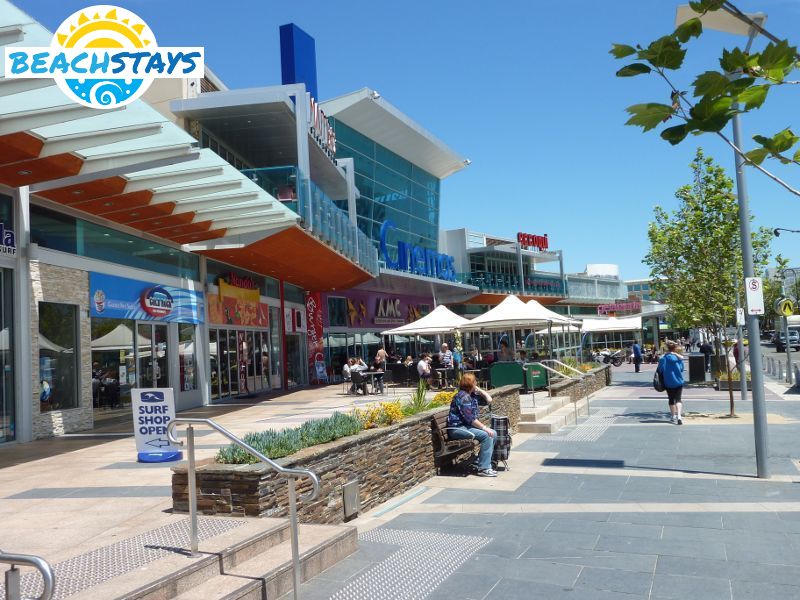 Bayside Entertainment Centre, Wells Street