Mornington
Magnificent Mornington
Whether you're a day tripper or destined for a longer stay, Mornington has the chic sophistication of city style along with the friendly feel of an old time fishing village. So much to do!
Stroll down along the boardwalk near the yacht club. Blue sky...blue days...blue water...blue haze. Romp in the playground with the children or take them down to the safe and sound waters of the aptly named Mothers Beach! Small cusping bays and beaches scallop the shoreline; slow, sleepy waters perfect for a family day.
Luxury accommodation or a simpler style. Gourmet food and fabulous cafes.
Don't miss this rare treat! Historic Beleura with its immaculately restored house and garden will dazzle you with opulence, refinement and neo-classical elegances. Hand in hand beneath its Corinthian columns, gaze out into the garden with its perfumed rose gardens, topiary and fabulous grounds, all bequeathed to the people of Victoria in 1996. It's yours to see and savour!
The Mornington Peninsula Regional Gallery has a creative collection of Drysdales, Williams and other famed Australian artists. Don't miss a brush with culture here.
Fossick through the famed national Antique Centre with its bric a brac bargains and eye-catching collectables. Devonshire scones in the tea room too!
History, heritage, markets and magnificence - Mornington is much more than you can ever imagine.
Attractions
Botanical Rose Gardens
Interfaith Festival
Main Street Festival
Main Street Market
Mornington Peninsula Regional Gallery
Mornington Railway
Oak Hill Gallery
Schnapper Point
Spring Garden & Lifestyle Show
Nearby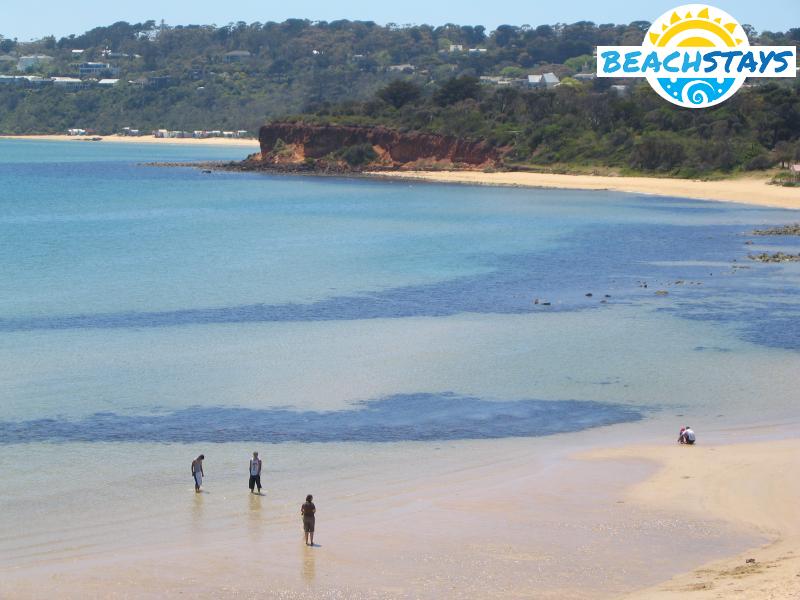 Scout Beach and Shire Hall Beach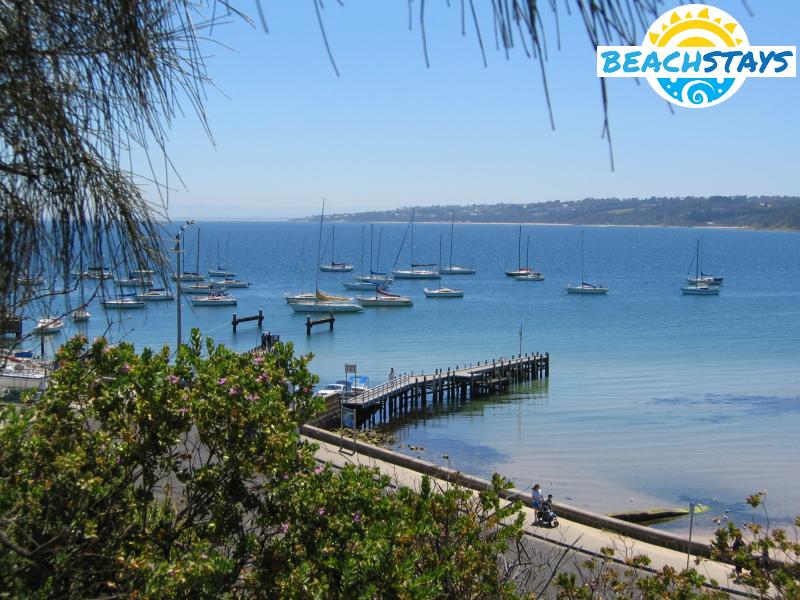 View from Schnapper Point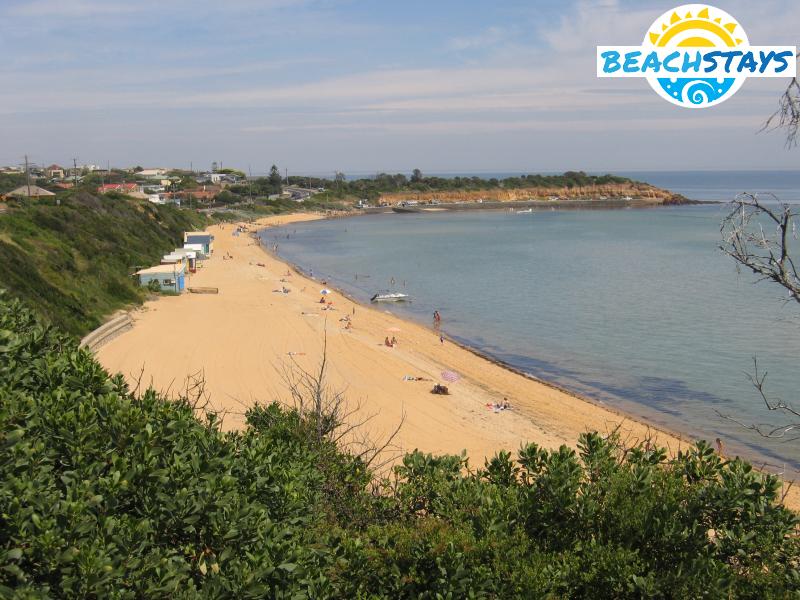 Fishermans Beach