Lorne
You'll love it all at laid back Lorne
Cafes, bars, restaurants, and a clear, crescent beach with surf and sun-drenched sands.
Stride the jetty and delight in the dazzle of the Grand Pacific's facade, stroll Mountjoy Parade just opposite the beach, and peruse the quality shops and sights. Lorne has that distinctly Mediterranean feel, where gentle holiday hustle meets the summer seaside; where there's room for the fantastic frolic of families and those long and languorous lounges on the sand.
Up-market luxury resort living with the most modern of conveniences is right on the beach, or, if on a leaner budget, there's a host of alternative suitable stays. Lorne - a tried and true coastal destination with all the ease and effortlessness of eternal heaven!
Breakfast at a boulevard cafe. Take a hike to Teddy's Lookout and cast your eyes from the enchanting mountains all the way across to the southern waves and seas. Arts lovers will immerse themselves in the annual Falls Festival and Lorne Sculpture Biennale, complete with a truly sophisticated contemporary nuance and sensibility.
Attractions
Erskine Falls
Erskine River
Falls Festival
Lorne Sculpture Biennale
Great Otway National Park
Qdos Arts
Nearby
More about Lorne (from Travel Victoria)
Main beach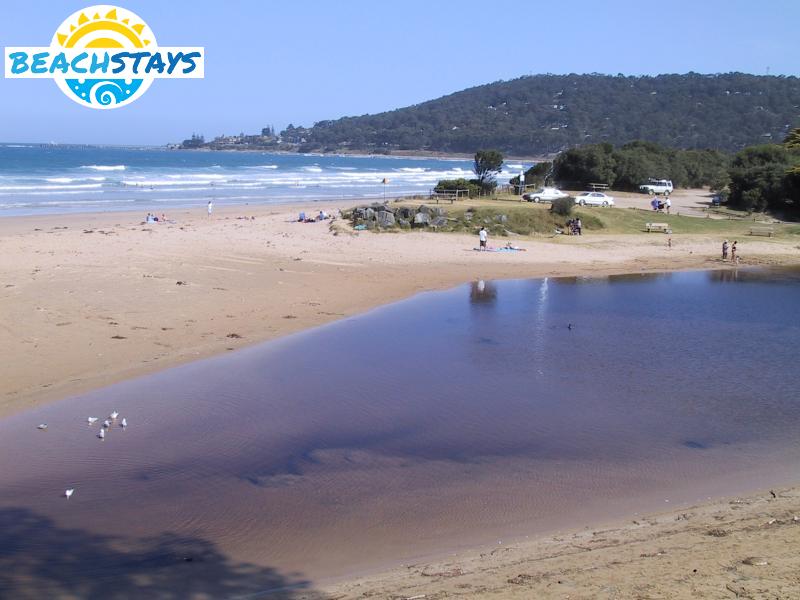 Beach at Erskine River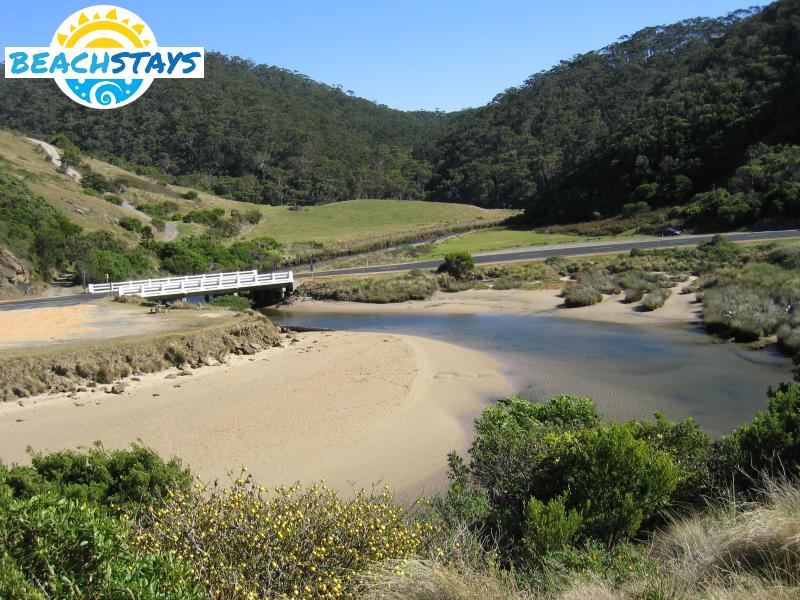 Great Ocean Road at St George River