Aireys Inlet
Aireys Inlet - a secret slice of heaven
With its secluded beaches and stunning surf, it is a true haven for the nature lover of all ages. At Aireys Inlet you can flow with the tilt of the tides.
Gallop along the beach on horseback at sunset, or canoe the incredible wetland system of the Painkalac Estuary, replete with over 140 bird species to scout and spot. Don't forget those binoculars!
There on the headland she stands in regal beauty. The Inlet's famed white queen - Split Point Lighthouse - the grand lady of all lighthouses along this magnificent coast. Mosey on up to the headland on the maritime walk, and complete the adventure with a grand tour of this marine masterpiece with her coiling cast iron staircase. And on reaching the top you can savour the view from the tip of this towering beauty.
Aireys Inlet has stunning cottages, caravan facilities and studio retreats for short and extended stays. Or, why not treat yourself to a beach-house batch with log cabin fireplace overlooking the drifting dunes and swaying spinifex?
Attractions
Eagles Nest Fine Art Gallery
Fairhaven Beach
Great Otway National Park
Split Point Lighthouse
Surf Coast Walk
Nearby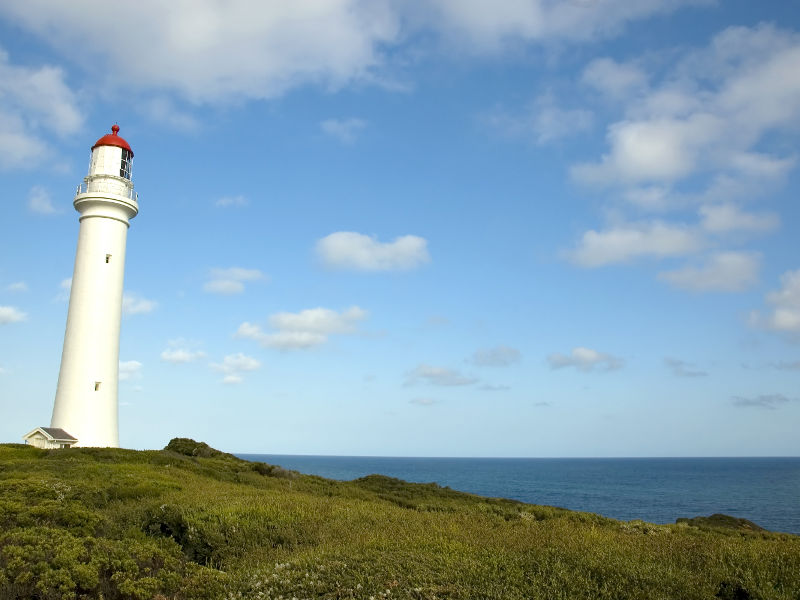 Split Point Lighthouse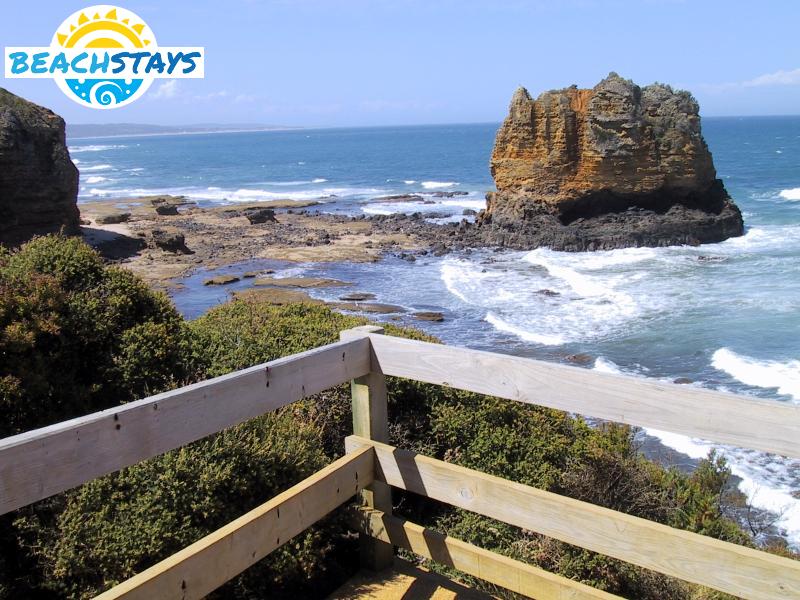 Coastline at Split Point Lighthouse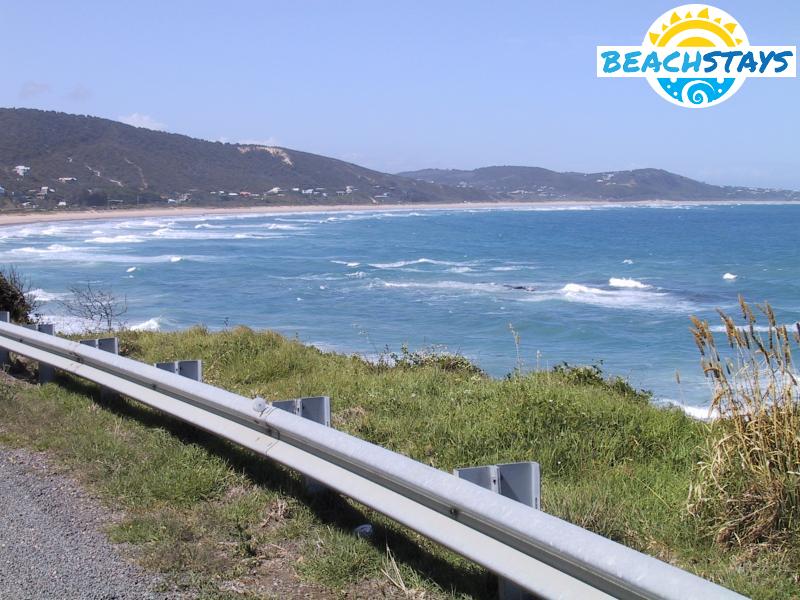 Cinema Point, Eastern View