Anglesea
Family friendly, fun adventure...at Anglesea
Rest, relax, and recuperate here, where the river meets the sea. This quaint and picturesque little town will quell and quash those edgy city stresses and strains. Just cruise on down to the river and make your way over to the homely old style boat and canoe hire on the south side. Take a trip and try your hand at flathead or bream. Tread the boardwalk river walk, studded with the delightful red roofed boathouses of a bygone day. And there on the banks, toddlers can teeter safely in the shallows of the pleasant, pretty river.
There's the windswept seclusion of Port Roadknight and Surf Beach. This is old Aussie family adventuring at its absolute best!
Turn back time for a real caravan adventure! Take the tent, brush off that beach brolly and head for the river and the sea. Learn to surf with the friendly Anglesea instructors...and there's great budget style food at Furio's and the Anglesea Hotel.
Attractions
Anglesea Heath
Anglesea River
Coogoorah Park
Great Ocean Road Chocolaterie
Great Otway National Park
Point Addis Marine National Park
Point Roadknight
Surf Coast Walk
Nearby
More about Anglesea (from Travel Victoria)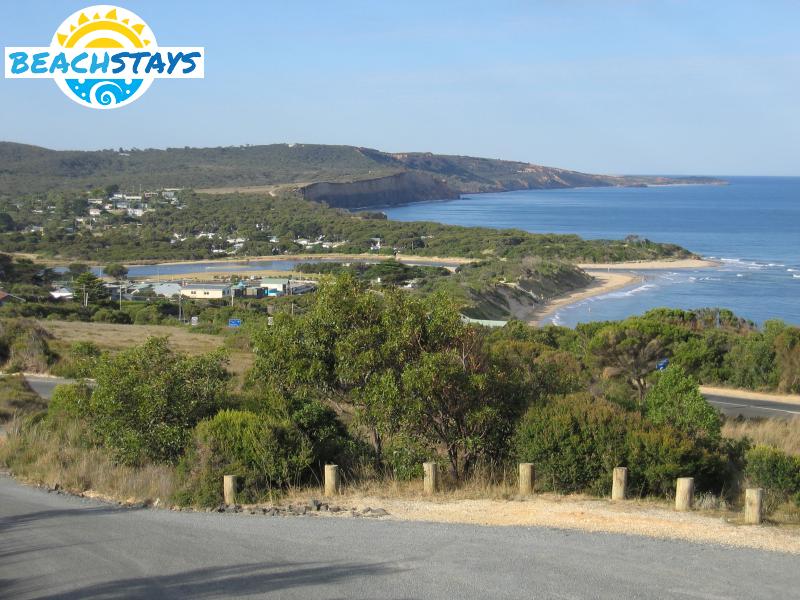 Town lookout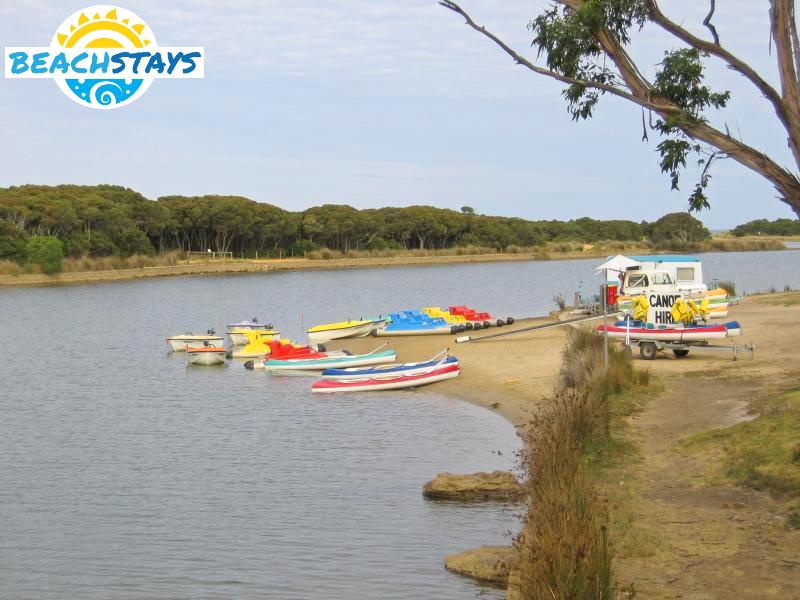 Anglesea River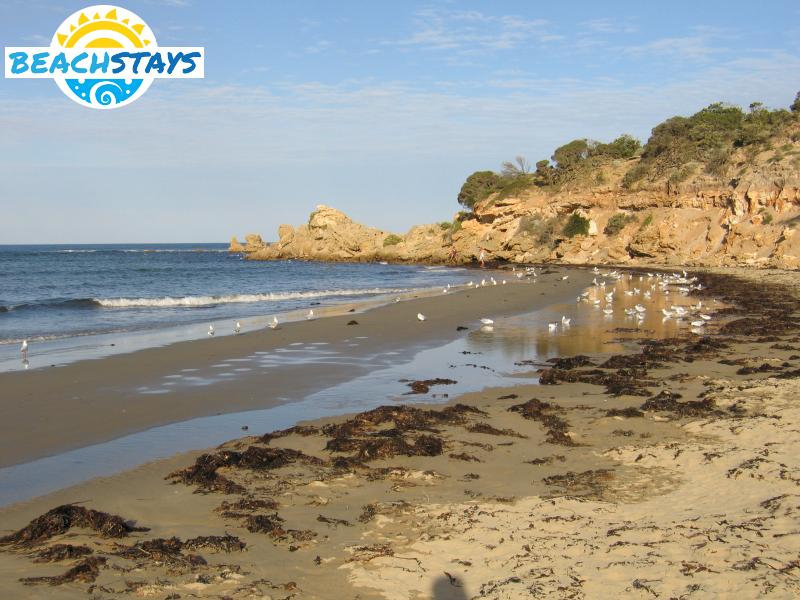 Point Roadknight