Seaspray
Seaspray - our little secret
The sound of the surf, the serenity of the seasons, the seclusion and seamless shoreline of the world's longest beach.
Untouched, pristine, and away...off the beaten track...a heavenly haven for nature-lovers and naturalists who want the full feel of the elements at their fingertips! It's coastal-country town with oodles of that old Aussie ambience! Crimson and Eastern Rosellas chirrup and call, the Black Cockatoos careen through the skies. Delight in the dainty blue wren and the lorikeets feeding all year round on old man banksia! Bushland at its best! And the brilliant blue of a welcoming sky.
Batten down in a beach house. Open the curtains wide and let the family run safe and run free! Camp or cabin or caravan - come see!
Boogie boards, thongs, the smear of zinc cream! Cork lines and sinkers, salty towels slung over that camping line. And the sizzle of the summer sun. This is the place for real and rare family holidays! Anyone for ice creams at the little general store?
The avid angler will be astounded...back to the beach or catch at Merriman creek! Salmon, snapper, flathead, bream!
Attractions
Gippsland Lakes Coastal Park
Merriman Creek
Ninety Mile Beach Marine National Park
Nearby
More about Seaspray (from Travel Victoria)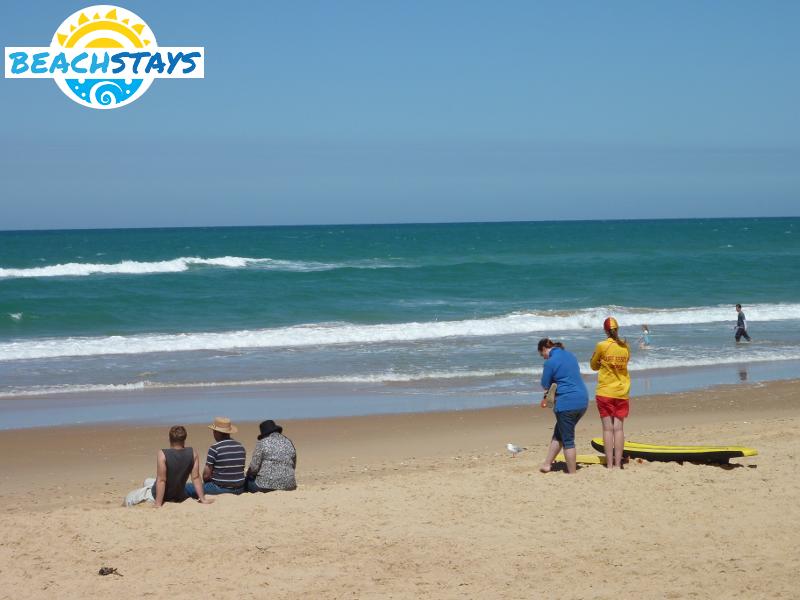 Beach in front of Seaspray surf lifesaving club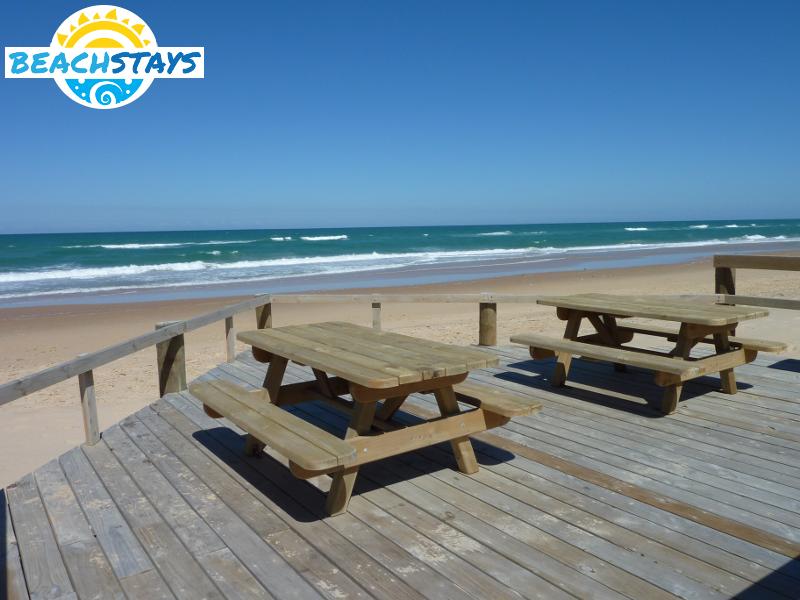 Decking on the beach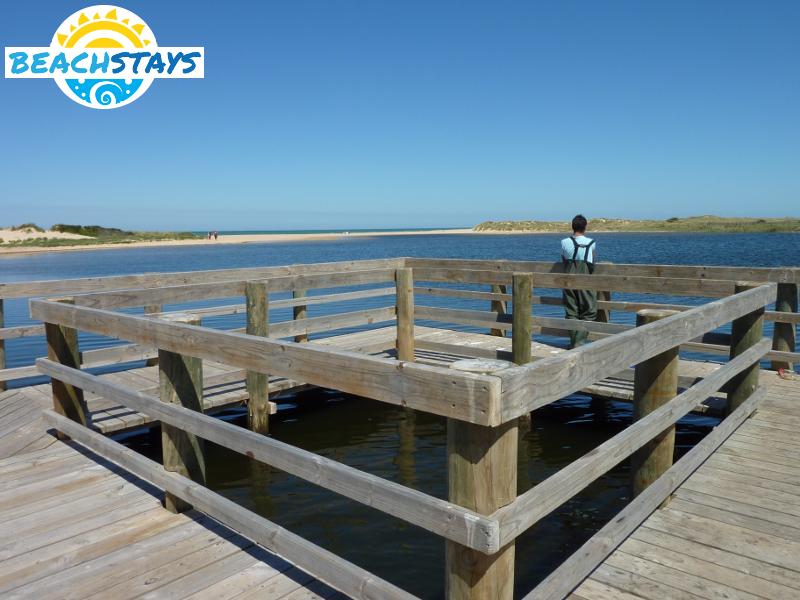 Fishing platform near mouth of Merriman Creek