Golden Beach
Golden Beach - spectacularly secluded
Gippsland's secret hideaway paradise! Unrivalled and unparalleled beauty. From the shoreline watch the wondrous whales arching and scooping as they go swim by. In the evening, catch a falling star and wish every single worry away. Camping, BBQ...the coastal dunes setting...the wash of the waves from the fluttering tent. Take the road out along Shoreline Drive, just opposite aptly named Moonrise Drive, and pitch yourselves in the perfection of this paradise.
The Trinculo Shipwreck on the shore...shady nooks and shoreline trees. The Ninety Mile Beach stretches from right here to eternity! Let out that long rod for surf fishing in the shallows. Brace yourself for a beach swim as the lorikeets chirp and chatter first thing. The sun is up and streaming in.
Check out Marl's Foodarama just for fun, or the choicest chips and fish at the Bluewater Cafe. Milk, supplies and old style bait or tackle...fresh and fantastic for reeling them in!
Get away for half a day at Gippsland Lakes coastal Park. Pretty and pristine! Even boat based bush-camping west of Loch Sport.
Beach-combing, holiday homes galore - shack up, simple...or a little bit chic!
Spirits soar, souls soothed...at gorgeous Golden Beach!
Attractions
Gippsland Lakes Coastal Park
Trinculo shipwreck
Nearby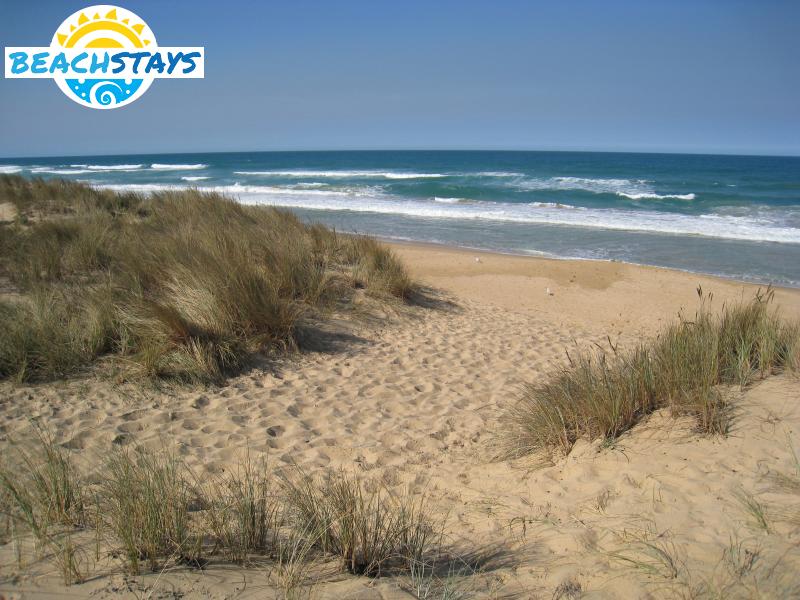 Beach along Shoreline Drive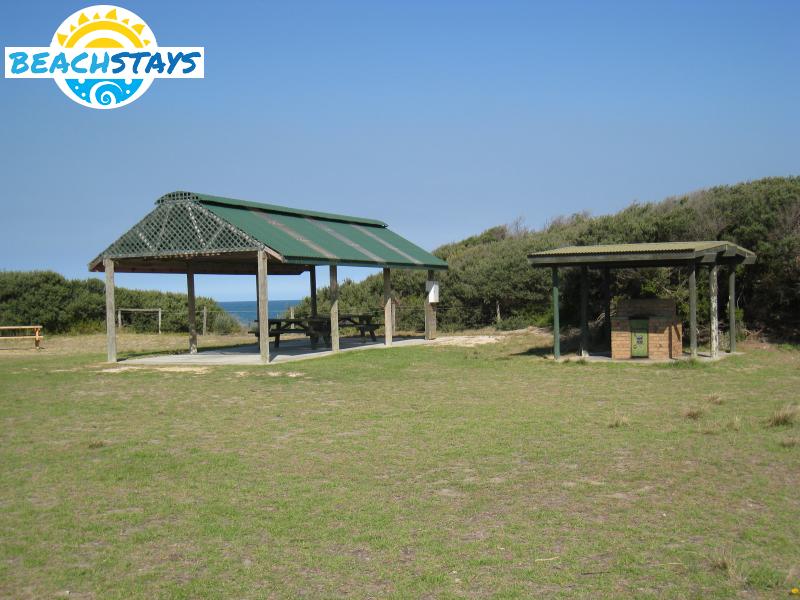 BBQ and picnic shelter on foreshore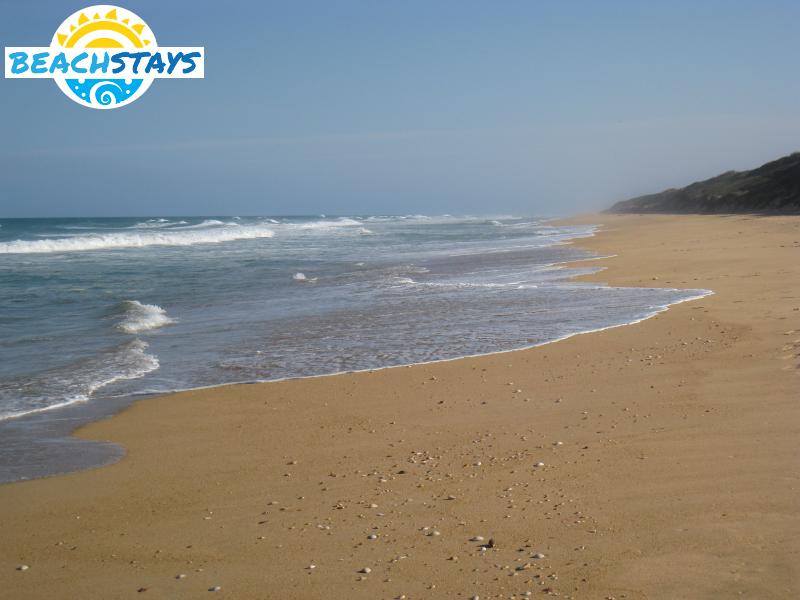 Paradise Beach