Lakes Entrance
Forever and a day at Lakes Entrance
Unsurpassable and more than even meets the eye! Abundant abodes, accommodation from the village van park to the chic sophistication and rarefied indulgence of five star resort relaxations. Who could ask for more?
Charters, cushy cruises, carnivals! Galleries, gaiety, gourmet food and the novel delight of the funky, floating Ferryman's Seafood Cafe! Bullock Island and the Fisherman's Co-op for fresh fish and food from the sea! Catch your own in the Strait or lull with the tidal shifts in the Lakes.
And if fishing's not your thing, a genteel cruise of the Lakes with luscious lunch at the memorable Metung Pub! Suitable for every season! Spot the dolphins, see the seals, diving, delving in the bays. Wonderful wildlife - fabulous and free.
And for the dabbling daredevil? Experience the ecstatic exhilaration of an aerial skydive tandem! Too true!
Layers of local history at the Lakes Entrance History Centre. Museum magic with a maritime feel!
For walkers and water-babies - the windswept shorelines, the blast and burst of blissful Bass Strait! Course along Cunninghame Arm at a cruisier pace! Or Tour Lake Tyers; spy sooty owls, the nightjar, the brilliant blue of the iconic azure kingfisher.
And as dusk descends...finish with a stroll across the footbridge to the perfection of the peninsula.
It's all so luscious...it's just all so lovely...at Lakes Entrance.
Attractions
Australian Adventure Festival
Colquhoun State Forest
Cunninghame Arm
Flagstaff Lookout
Gippsland Lakes Art on Show
Gippsland Lakes Coastal Park
Jemmys Point Lookout
Kalimna Jetty
Lakes History Centre & Museum
Lake Tyers
Lake Tyers Forest Park
Ninety Mile Beach
Nyerimilang Heritage Park
Stony Creek Railway Bridge
Nearby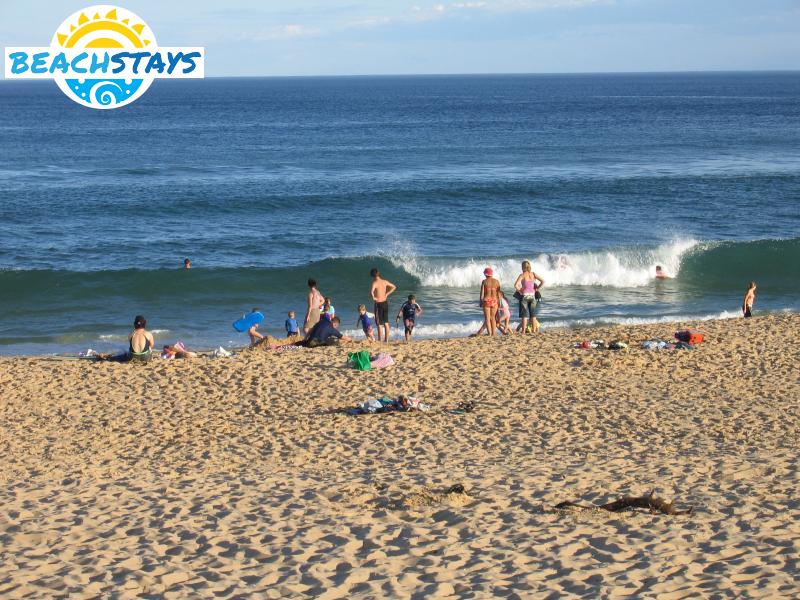 Ninety Mile Beach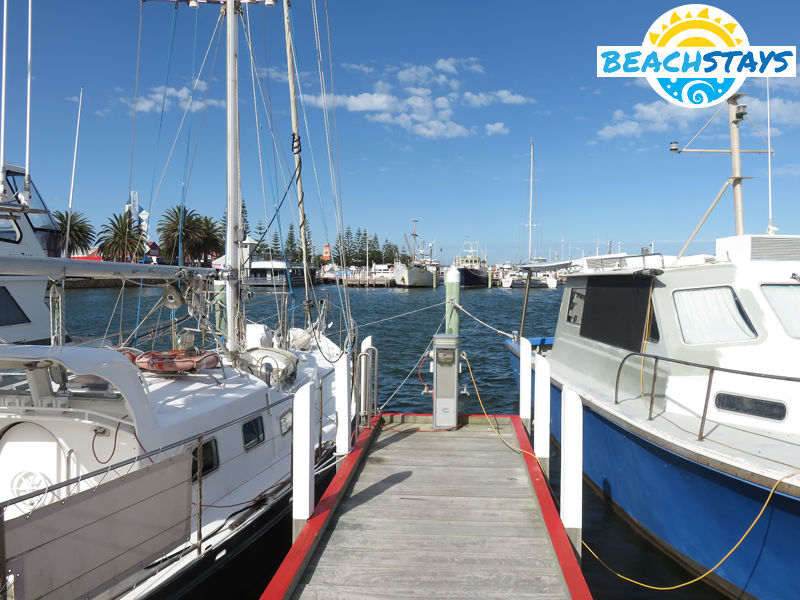 Marina, Cunninghame Arm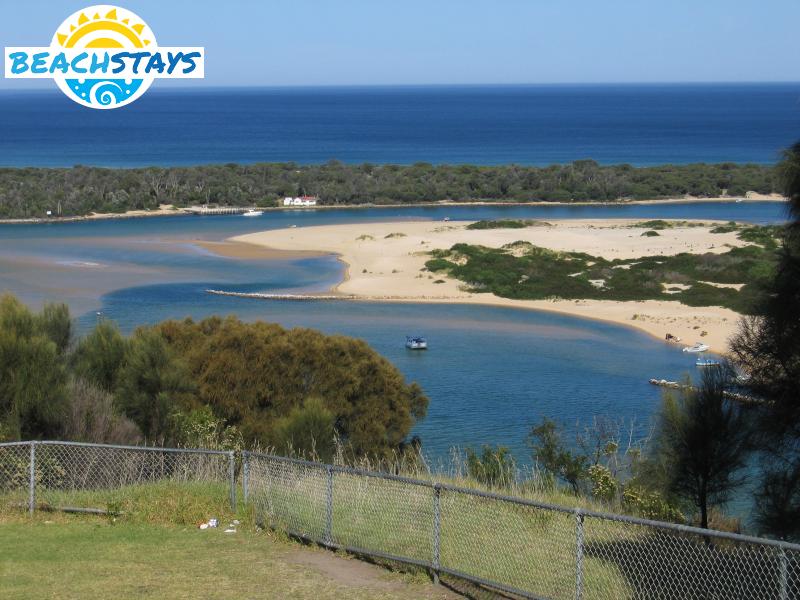 View of Rigby Island from Jemmys Point Lookout