Blairgowrie
Blairgowrie - simply wow!
Take that day trip or overnight stay and base yourself at beautiful Blairgowrie.
You've always wanted to experience the luxury of a sailing cruise. Exclusive. Hop on down to the marina. Leave the skipper to the wheel while you sun, sip champagne and sup on seafood. Marvel at the pretty little bathing boxes on the foreshore. Sea kayaking, windsurfing, water skiing or sailing on the bay.
For ruggedness and rolling ocean, try the ocean side and the back beach. Bridgewater Bay is just the place for family fun in the sparkling rock pools. Head up to windswept Koreen Point where the sea birds hover. Take the magical Peninsular Coastal Walk and commune with the wonders of nature. Look - there's an Easter Grey Kangaroo!
Laid back cafes to lounge in on Wilson Street and Point Nepean Road. Tree lined views, the region's array of fine wineries or the new fish and sushi bar. Chic. Then head out for golf at any number of courses situated on this perfect peninsula - so close to the city...and yet so far.
In the evening gaze out into the Milky Way and the spray of stars above.
Attractions
Blairgowrie Yacht Squadron safe boat harbour
Koonya Ocean Beach
Mornington Peninsula National Park
Nearby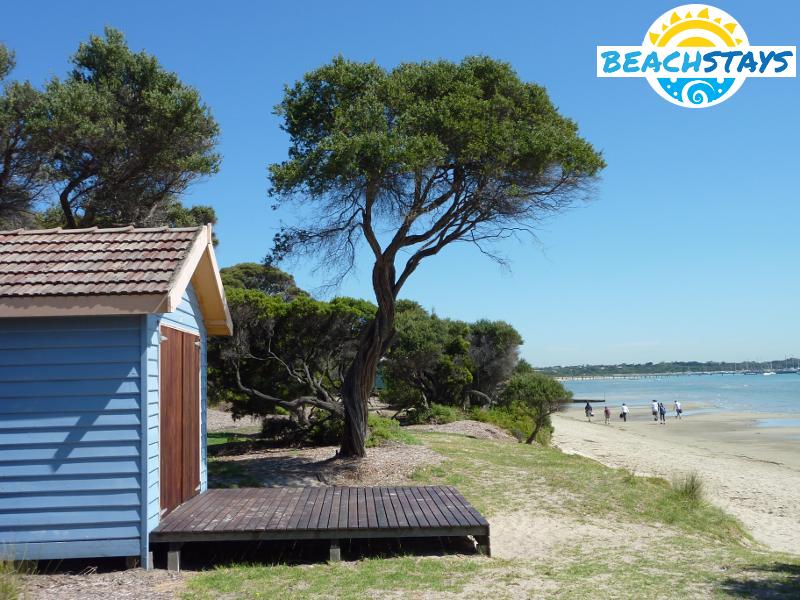 Bathing box along bay beach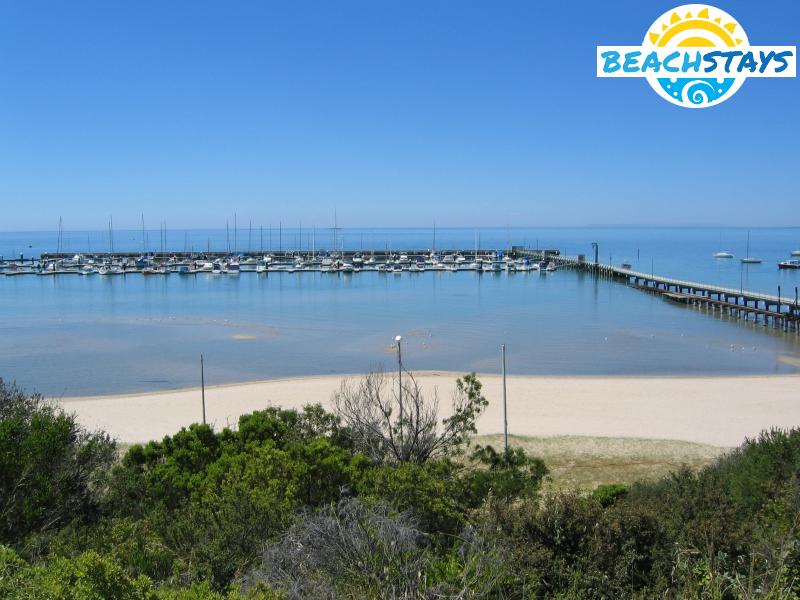 Blairgowrie Yacht Squadron boat harbour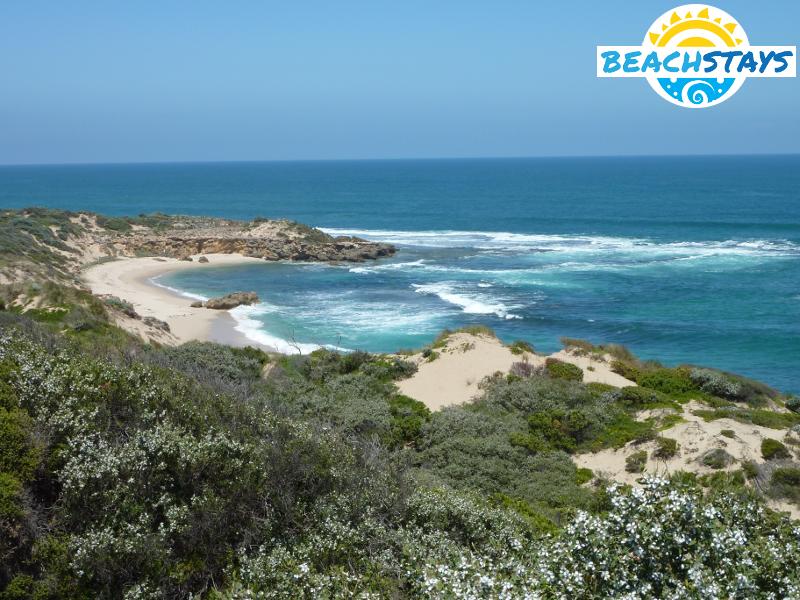 Koonya Ocean Beach