Port Melbourne
Port Melbourne - Melbourne's glamorous bayside gateway
Melbourne's northernmost beach at the top of the bay is a true favourite for those looking for golden sands, safe swimming beaches, excellent restaurants and a fascinating maritime history.
Stroll along Bay Street with its lush palm trees and mix of modern and heritage architecture. The kitchens of the world are represented here, from traditional pub grub to French sweets and Middle Eastern flavours. Browse designer retail stores, visit quaint gift shops or indulge in beauty treatments on offer.
Enjoy Port Melbourne's beaches, offering family friendly seaside fun along a coastline that features gardens, cycling tracks and endless palm trees.
Discover the history behind Station Pier and Princes Pier - once Melbourne's busiest international gateways. Watch the Spirit of Tasmania, cruise ships and luxury ocean liners dock as passengers sample their first taste of Melbourne right here.
Visit the other side of Port Melbourne which overlooks the Yarra River. There are marinas offering panoramic river vistas against the backdrop of an endless procession of cargo ships transporting goods in and out of the city.
Immerse yourself in Port Melbourne's manicured gardens, providing an oasis from a busy city.
Port Melbourne - an exciting bayside beach suburb that has it all and more!
Attractions
Bay Street shops
Beacon Cove
D'Albora Marinas
Edwards Park
Princes Pier
Station Pier
Westgate Park
Yarra River
Nearby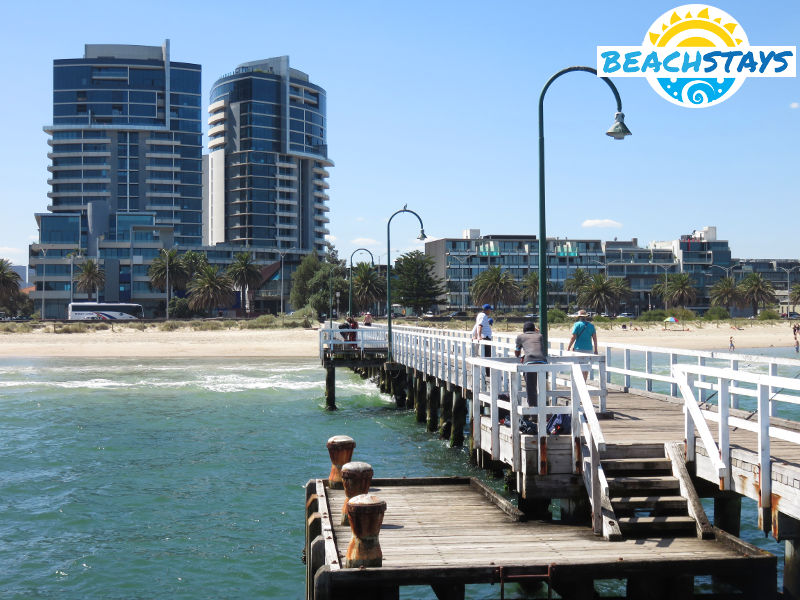 Lagoon Pier, Port Melbourne Beach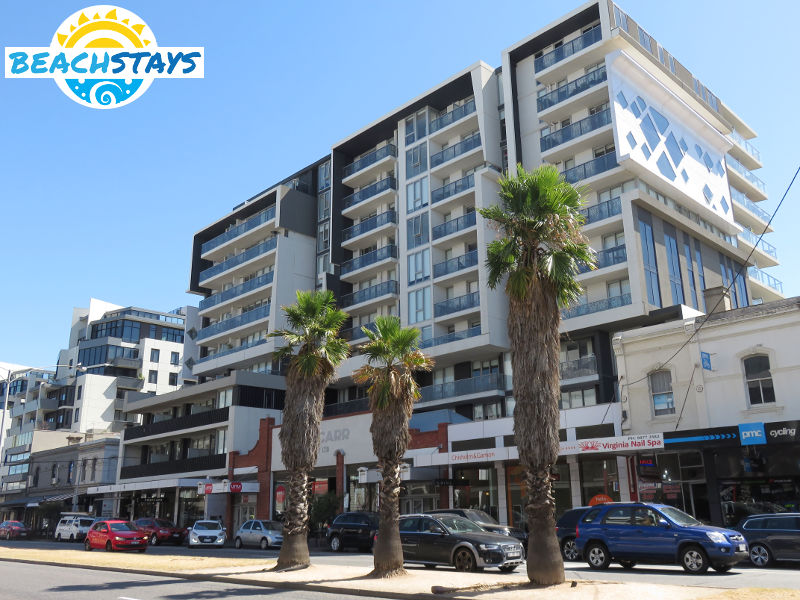 Shops along Bay Street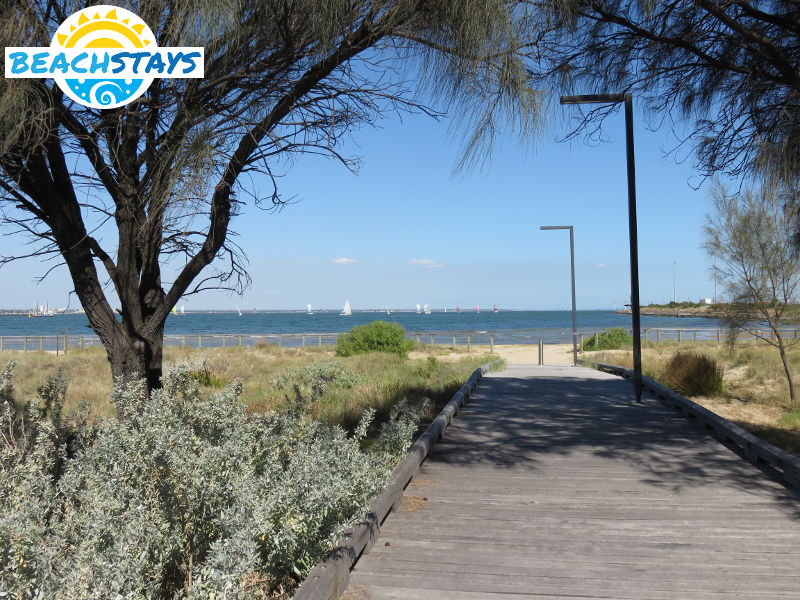 Sandridge Beach