Albert Park
Albert Park - famous and alluring
It's one of Melbourne's closest beaches, just a mere 5 kilometres from the heart of the CBD.
Stroll or cycle along the coastal promenade of Beaconsfield Parade, lined by palm trees which overlook the golden sands of the bay. Take a walk on the pier with views to St Kilda and the Spirit of Tasmania docked at Port Melbourne.
Spend a while at Bridport Street, with its selection of cafes and classy retailers.
Beautiful parks abound, from the formal St Vincent Gardens to the Gasworks Arts Park and wide lawns along the many boulevards.
Head inland to Albert Park Lake - surrounded by an oasis of open space and sporting fields. Once a year the Australian Grand Prix makes this its home, as the eyes of the world watch upon this racing extravaganza.
Albert Park - where the city meets the beach, with much to enjoy in between.
Attractions
Albert Park Lake
Australian Grand Prix
Gasworks Arts Park
Kerferd Road Pier
Melbourne Sports & Aquatic Centre
St Vincent Gardens
Nearby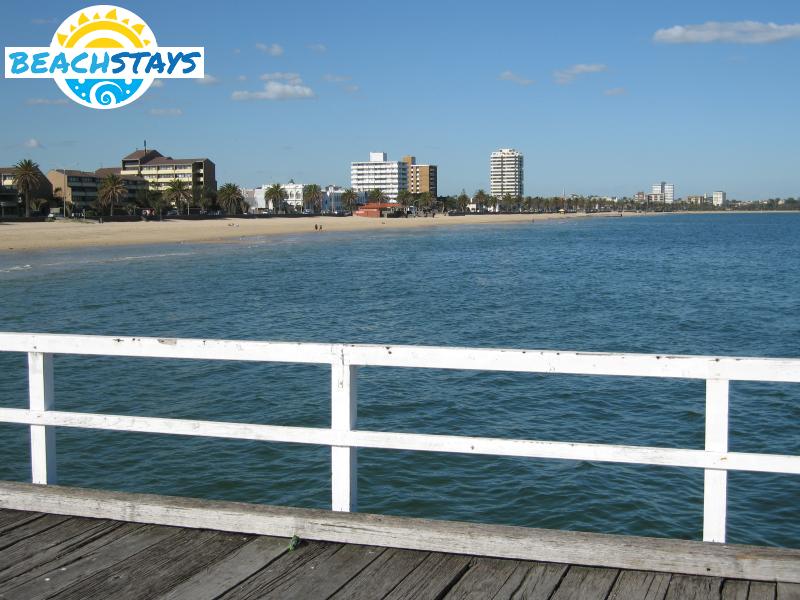 Kerferd Road Pier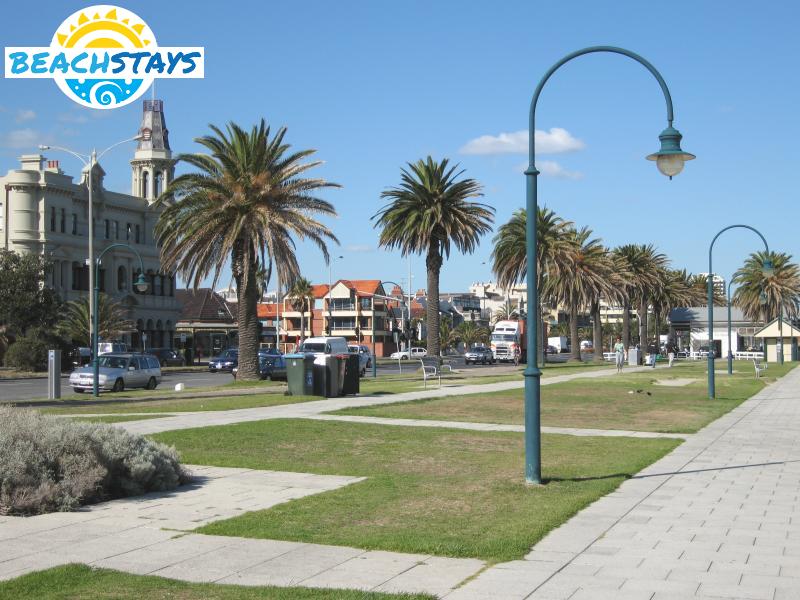 Foreshore at Hotel Victoria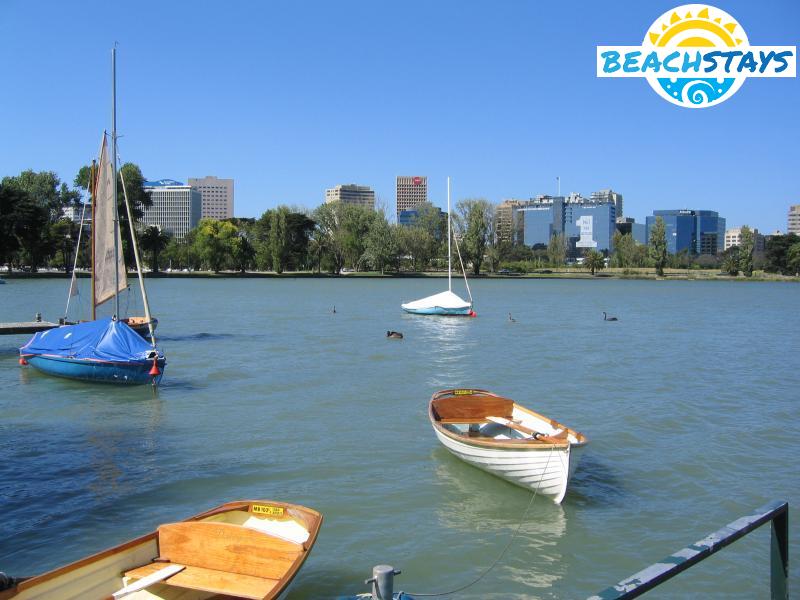 Albert Park Lake