Waterfront Motor Inn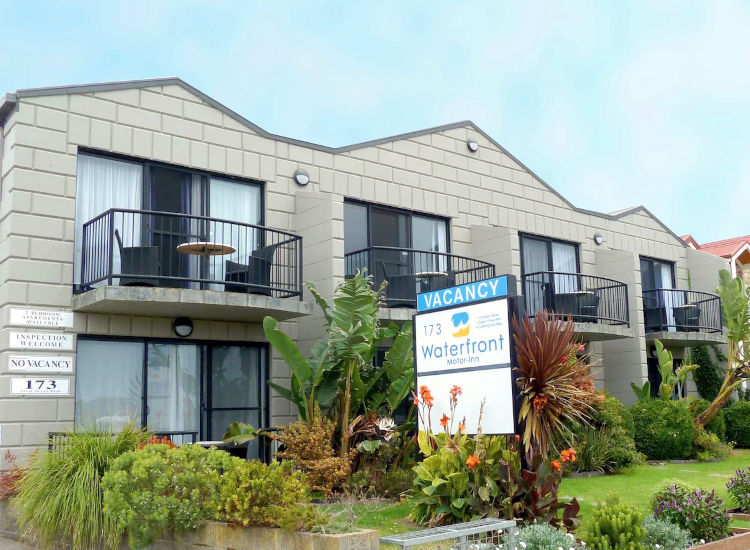 Waterfront Motor Inn is located just across the road from the foreshore and beach in the town centre of Apollo Bay. It offers a range of accommodation options including motel-style rooms and fully self-contained apartments.
The motel-style units offer various configurations to suit a range of guests.
At the front of the property, facing the Great Ocean Road, are the spa rooms - 3 on the upper level with a balcony and stunning ocean views, and 3 on the ground level which open onto a patio and garden. Each spa room includes a queen bed, TV, tea/coffee making facilities, air-conditioning, and an ensuite with a shower and spa.
Also at the front of the property is a 2 bedroom unit on the upper level which has one queen bed and two singles. It features tea/coffee making facilities, microwave, TV, air-conditioning and an ensuite.
Set back from the road are a selection of upstairs and downstairs standard rooms. They are suitable for singles, couples or a family of 3 and each have a queen bed and a single bed. Features include a couch, table, TV, tea/coffee making facilities, microwave, air-conditioning and private ensuite.
The Garden View Apartments are situated in a secluded garden setting at the rear of the property. They have two bedrooms, making them ideal for families or two couples. Features include a patio with outside seating, air-conditioning, open plan living area, TV and fully-equipped kitchen.
Waterfront Motor Inn is located just a short walk from the many shops and eateries that Apollo Bay has to offer. Guests will appreciate the central location of the motel, its cleanliness and the comfort provided in its rooms.
Property features:
Laundry facilities
Wi-Fi internet
Nightly rates from:
$110
Motel rooms

Garden view apartments

Walk 90 metres to the beach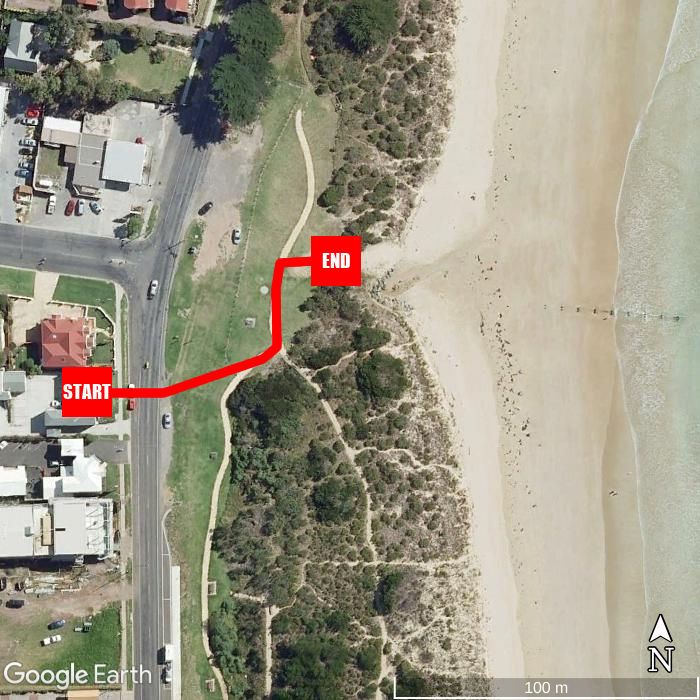 Walking directions:
Cross the Great Ocean Road
Follow coastal path north to the beach