A Great Ocean View Motel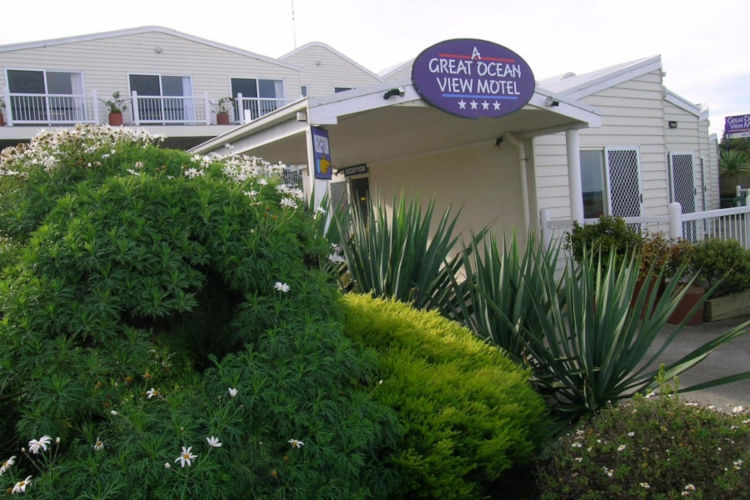 A Great Ocean View Motel provides unique accommodation with ocean views from every suite, yet still within a short walk from Apollo Bay's shops, harbour, golf course and main beach. The Great Ocean Walk is right on the motel's doorstep.
A selection of upper level and lower level rooms are available. All have queen size beds, ensuites with shower, heating, TV, clock radio, fridge, iron & ironing board, toaster, tea & coffee facilities. The upstairs rooms have air-conditioning while the lower level rooms have fans. Wireless internet access is available.
Wake to the sights and sounds of the ocean as you see the waves breaking onto the beach in front of the property.
Property features:
Nightly rates from:
Ground level room: from $88 to $195 (double)
Upstairs balcony room: from $120 to $225 (double)
Please confirm pricing when booking.

Walk 500 metres to the beach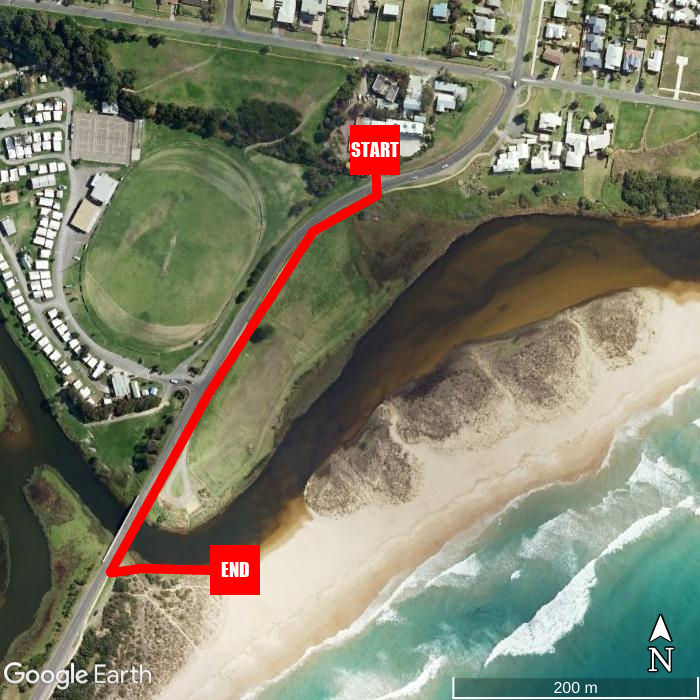 Walking directions:
Cross the Great Ocean Road
South along pathway beside the Great Ocean Road
Cross Barham River at bridge
Follow track along south side of Barham River to beach at Mounts Bay