Brighton
Salubrious Brighton
A stone's throw from Melbourne's CBD, Brighton is filled with the life, laughter and lightness of a sophisticated and streamlined holiday destination. Cusping the foreshore of beautiful Port Phillip, its pristine bayside beach is ribboned with the pretty multi-colours of the famous Brighton bathing boxes. Stretch back in summer under an umbrella and soak up sun, sea and serendipity. Cycle along the glorious Esplanade and foreshore reserve; sail or windsurf the bay in style.
Visit the iconic Brighton Baths with its immaculate deco facade. Here, you can dine in its outstanding a la carte restaurant sourced with sumptuous local Victorian produce; or chill back and enjoy the vista from the easy cafe bar.
Chic, urban Bay Street offers quality outdoor cafes with a funky village feel, where you can peruse the papers and the world going by.
For a perfect evening, stroll along the fabulous Brighton Pier and cast your eyes back to the glittering city lights. Simply stunning!
Attractions
Bayside Coastal Arts Trail
Billilla Historic Homestead
Bright N Sandy Food & Wine Festival
Brighton Bathing Boxes
Elsternwick Park
Kamesburgh Mansion
Middle Brighton Sea Baths
Rippon Lea House & Gardens
Nearby
More about Brighton (from Travel Victoria)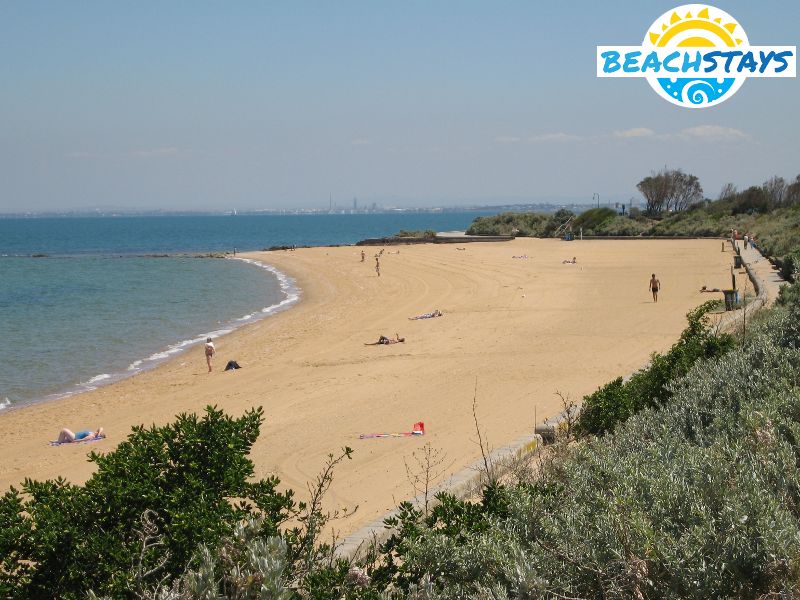 Beach near South Road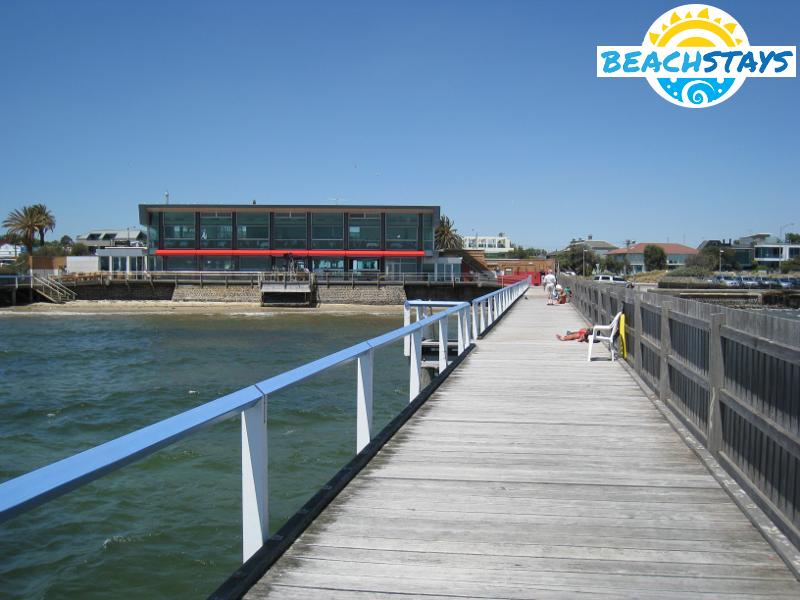 Middle Brighton Sea Baths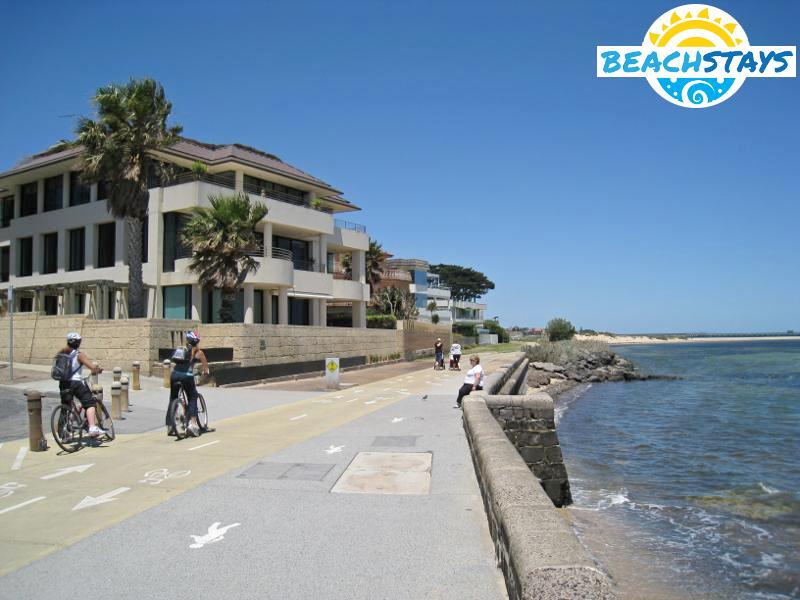 Bicycle pathway along coast