Marlo Caravan Park & Motel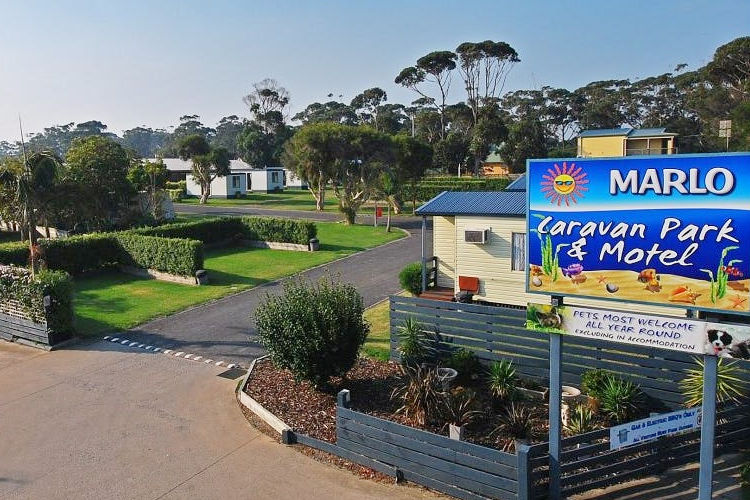 The Marlo Caravan Park & Motel is conveniently located in the town centre, across the road from the Marlo Hotel which offers lunch and dinner daily, and just a few metres from the general store and post office. The jetty, boat ramp and beach is 200 metres away.
A variety of accommodation styles are offered at the Marlo Caravan Park & Motel to suit a range of budgets and needs.
The motel section consists of two and three bedroom self-contained units which have full kitchen facilities, open plan living, heating, TV and DVD player. Linen is supplied.
Our deluxe cabins offer two bedrooms, a bathroom, full kitchen facilities, air-conditioning, TV and DVD player. Linen is supplied.
The park cabins are ideal for the budget-conscious traveller. They are open plan in design with a double bed and either 2 or 3 bunks. There is a kitchenette, TV and DVD player. Pillows are supplied, but guests will need to supply their own bedding. Bathroom and toilet facilities are available at the public amenities block.
A selection of grassed powered sites are available, available for both caravan and tent owners. An immaculate and modern amenities block is provided for use by guests.
Please note that pets are not permitted with motel unit or cabin bookings. Pets are only permitted with those booking caravan or camping sites.
Property features:
BBQ facilities
Disabled access
Laundry facilities
Dogs allowed - view details
Nightly rates from:
Self-contained motel units:
$100 to $135 - two bedrooms
$165 to $195 - three bedrooms
Cabins:
$100 to $135 - deluxe cabins
$80 to $100 - park cabins (no ensuite)
$65 to $75 - budget cabins (no ensuite)
Sites:
$27 to $40 - powered sites
Tariff ranges above are from a low during winter to a high during peak season.
All prices based on 2 people. Motel units, deluxe cabins, park cabins - extra adult $15, child $10. Budget cabins - extra adult $10, child $8. Powered sites - extra adult $8, child $6
Stay and save deals
Stay for 4 nights, pay for 3 nights.
Stay for 7 nights, pay for 5 nights.
Motel units

Cabins

Sites

Grounds and facilities

How to find us
Walk 460 metres to the beach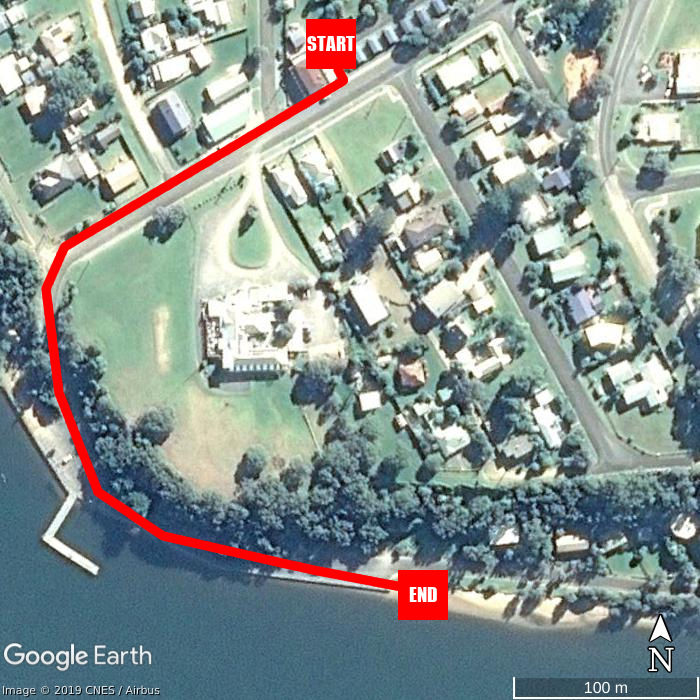 Walking directions:
South-west along Argyle Parade
South and east along Beach Road, past jetty, to beach on Snowy River